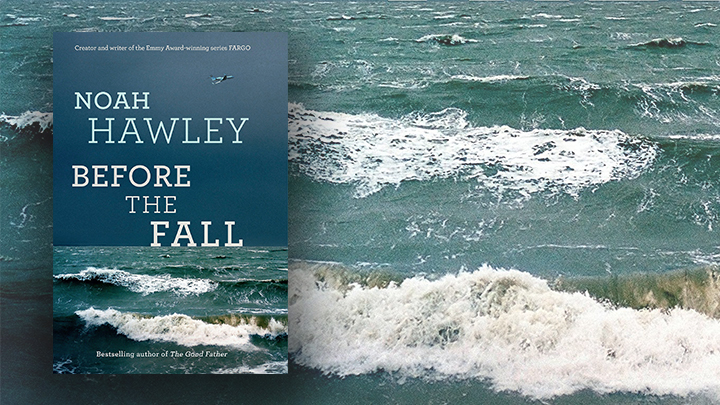 Do you remember the movie, Fargo? Author Noah Hawley, created the television series of the same name, winning an Emmy Award along the way.
Additionally, Noah Hawley is a novelist of no small repute and his latest book Before the Fall, is described by the New York Times as "One of the year's best suspense novels, a mesmerising, surprise-jammed mystery that works purely on its own, character-driven terms."
The rich are different. But fate is blind.
Down-on-his-luck artist Scott Burroughs would usually take the ferry back to New York from Martha's Vineyard, but he is unexpectedly offered a spare seat on the Bateman family's private jet.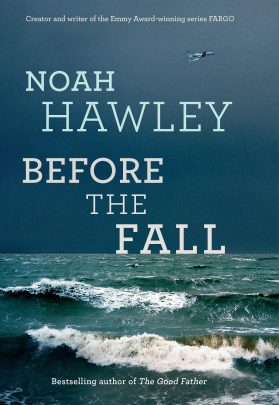 Then just minutes after take-off, the plane crashes into the ocean and of the eight passengers and three crew, only Scott and the Batemans' small son, JJ, are left alive.
The extraordinary nature of their survival, combined with the fact that David Bateman was CEO of a populist TV news channel, means that Scott will not be returning to anonymity. Along with the orphaned boy, he is engulfed by a maelstrom of speculation, which soon overtakes the official investigation into the tragedy.
Who else was on the plane? Was there a bomb, a missile? Who is Scott Burroughs?
As the chapters drive towards their heart-stopping conclusion, weaving with ever-increasing suspense between the shocking aftermath of the crash and the intimate backstory of each of the passengers and crew members, Noah Hawley creates a searching, thrilling novel of love, fame, wealth, art, entertainment and power.
Visit Noah's website and follow him on Twitter @noahhawley
A masterly blend of mystery, suspense, tragedy, and shameful media hype…a gritty tale of a man overwhelmed by unwelcome notoriety, with a stunning, thoroughly satisfying conclusion. – Publishers Weekly (starred review)
Before the Fall, by Noah Hawley, published by Hachette Australia, is available from Dymocks.


Join Books at 60 on Facebook, or sign up for our weekly newsletter below for more great reading recommendations!



Comments