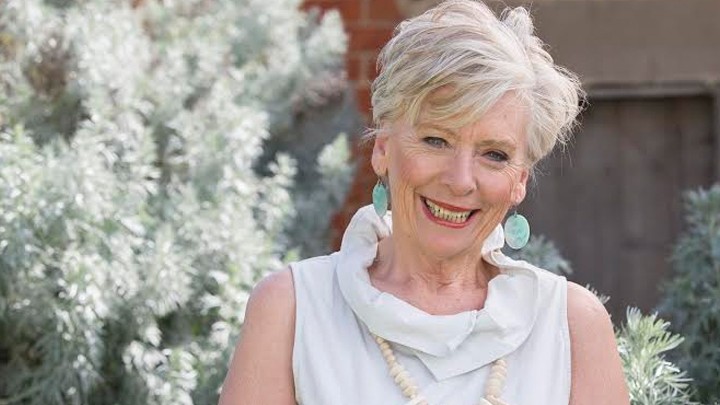 Despite Maggie Beer's considerable powers of persuasion, I will not be eating hare anytime soon!
The first powerful impression made by Maggie Beer's Autumn Harvest Recipes is what a fine job of production publisher Penguin Lantern has made – the book is of generous layout, the pages just below A4 size. The cover is of thick embossed cardboard. Colours of the cover and the parchment-like pages achieve the hues of the season which are Maggie's subject. There are beautiful photographs of prepared dishes, household utensils, fresh autumn fruits and vegetables, game birds – both alive and 'hanging' and scenic shots of the Barossa. The photographer is Mark Chew and the book's designer Daniel New. The publication would make a handsome present which I suppose was one of the publisher's intentions.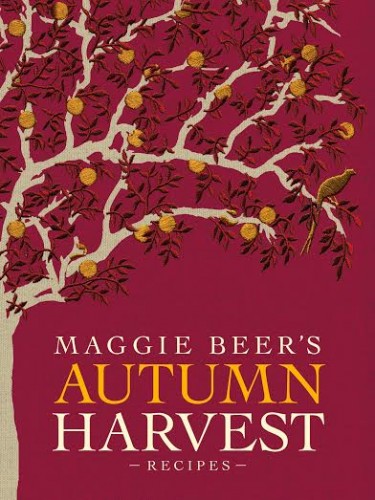 Each chapter centres on a particular key ingredient – pheasant, hare, crabapple, walnuts, and persimmon for example, and begins with a charming essay on Maggie's history of cooking with it. We learn delightful snippets – for example that there is a prize each year for Rolegrintze at the Tanunda Show. There are descriptions of fun filled rollicking evenings at Maggie and Colin's home and those of their friends. The style is relaxed and personal, but the recipes are clear and concise. Colin, Maggie's husband, is the farmer of the pair and it was his interest in raising game birds that led the couple into their farm/restaurant business in the Barossa.
Maggie Beer is no mean business woman herself. Just this morning I was gazing at a pyramid of her plum paste in Woolworths. It is not surprising then that the book features a chapter on verjuice. Maggie was the first to make this commercially available in Australia. There is also a chapter on vinegar and making your own 'mother'.
Many of the recipes appear so delicious that you'll want to try them at once. I found the recipes based on pears to be particularly enticing. In the chapters, Maggie explains different ways of presenting the product simply, her suggestion for pan-fried pears, gorgonzola and prosciutto sounds a winner.
There are everyday products – pumpkin, mushrooms (with a guide what not to pick), almonds, walnuts, olives, rhubarb. There are products that are becoming more familiar – figs, persimmons, pomegranates, quinces – with advice on how to store and use them.
This is a book which invokes nostalgia, too. The large fig tree of my childhood in Glen Innes, mushrooming with my parents, the old crabapple in our first home as a married couple, and my only taste of guinea fowl in a French restaurant facing a side wall of Amiens Cathedral.
Which brings me to the book's chief difficulty. Some key ingredients used – pheasant, guinea fowl, crabapple – may be plentiful in Maggie's Barossa Valley or on her own famous farm. Many city dwellers, or those in other regional towns, may find them difficult to source. I wondered if European readers may find the volume easier to use than some Australians. I was unable to find any source for pheasant, hare, guinea fowl and partridge for the home cook though there are suppliers for the restaurant trade.
That written, there's still plenty that will be accessible in any kitchen. This is a fine book which would make an excellent acquisition for any ambitious chef. This is a book for people who like fresh, seasonal food and want interesting, but not difficult recipes.
But I won't be trying hare!
Maggie Beer's Autumn Harvest Recipes is available now from Dymocks:


Comments