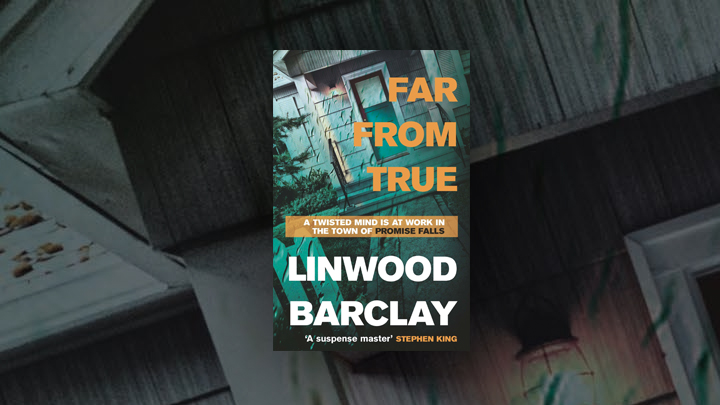 No. 1 bestseller Linwood Barclay delivers another masterclass in suspense set in the troubled town of Promise Falls.
In August 2015, the Starts at 60 community was treated to a preview of Broken Promise the first novel set in the small community of Promise Falls. Now we are set to return to Promise Falls with the second in the series Far from True.
After the screen of a run-down drive-in movie theatre collapses and kills four people, the daughter of one of the victims asks private investigator Cal Weaver to look into a recent break-in at her father's house.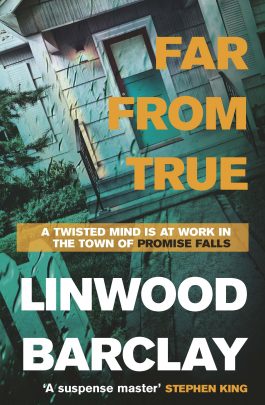 Cal discovers a hidden basement room where it's clear that salacious activities have taken place – as well as evidence of missing DVDs. But his investigation soon becomes more complicated when he realises the DVDs may contain something even more shocking.
Meanwhile, Detective Barry Duckworth is still trying to solve two murders – one of which is three years old – he believes are connected since each featured a similar distinctive wound.
As the lies begin to unravel, Cal is headed straight into the heart of a dark secret as his search uncovers more startling truths about Promise Falls.
And when yet another murder happens, Cal and Barry are both driven to pursue their investigations, no matter where they lead. Evil deeds long thought buried are about to haunt the residents of this town – as the sins of the past and present collide with terrifying results.
Far from True, by Linwood Barclay, published by Hachette Australia is available from Dymocks.


Join Books at 60 on Facebook, or sign up for our weekly newsletter below for more great reading recommendations!

Comments