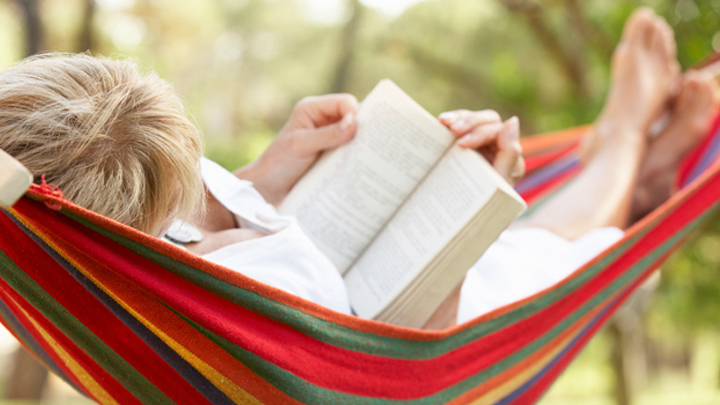 On 3 July 2013, I wrote the first Starts at 60 Book Club blog – it started: "Remember Rebecca asking for coordinators for the Starts at Sixty Book Club?  Well for their sins, Dolly (Janice) Daniels, Vivienne Beddoe and Karen O'Brien-Hall took up the challenge and are pleased to announce, after much discussion, our July Starts at Sixty Book Club choices:
The Great Gatsby, F Scott Fitzgerald, leader Dolly, Genre – Classic
Knots and Crosses, Ian Rankin, leader Vivienne, Genre – Crime
The Railwayman's Wife, Ashley Hay, leader Karen, Genre – Recent Release."
There had been many emails between my three partners in crime starting in April, leading up to this simple announcement and bravely we stepped into the unknown.
Over the next weeks via messenger, we discussed the books above. We went on to try live face to face audio-visual book clubs and had the great pleasure of speaking to one of Australian literature's doyens, Liz Byrski via Skype. Dolly, unfortunately, had to leave due to illness, but Vivienne is still a stalwart member of the reviewing team.
Coincidentally, I volunteered at the Brisbane Writer's Festival and serendipity moment, the convener of a meeting I was sent to for "crowd control", was none other than Ashley Hay – it was my privilege to tell her how much we enjoyed discussing her book.
But the heroes here, the reason we now have our own Facebook page Books at 60 are you! Through all the experiments, through almost three years of reviews, you have stayed with us, encouraging and challenging our reviewers with your comments. So a huge Bouquet to you!
How we progress from here, or "moving forward" is up to you. We would love to hear ways you think Books at 60 can be better. What would you like to see which will make your experience more enjoyable? Would you like to see interviews with authors? Are there genres which are under-represented? We also enjoy hearing what you like about us.
Please search Facebook for Books at 60, Like and invite your friends to join. While they are on the page they can also subscribe to the newsletter.
Last week was a sad one for bibliophiles; authors Harper Lee and Umberto Eco died. What talents these people were! Umberto is best-known for The Name of the Rose, an amazing mystery novel with strong themes of biblical and medieval studies. It was made into an excellent film with Sean Connery as the Franciscan monk, William of Baskerville. Harper Lee is, of course, the author of To Kill a Mockingbird and Go Set a Watchman, did Gregory ever play a more powerful role than Atticus Finch? Rest in Peace Harper and Umberto.
From the number of comments, it seems, you enjoyed the new section, Saturday on the Couch. In coming weeks Saturday on the Couch will include blogs from authors Kim Kelly and David Michie. As you know from their novels, Kim loves telling Australian stories; David is a Buddhist whose novels gently tell us about his beliefs; David is also transcriber for the beautiful Rinpoche, the Dalai Lama's Cat. A friend of mine, a woman of great life experience once said to me: "If I wasn't a Catholic I'd be a David Michie Buddhist!", now you have the chance to find out why.
Instead of featuring a beautiful library this week, I thought it we would celebrate us and let the Books at 60 design take pride of place – another library next week.
Celebrating Books at 60 until next week, happy reading
Karen
Join the Starts at 60 Book Club for more great reading recommendations!



Comments