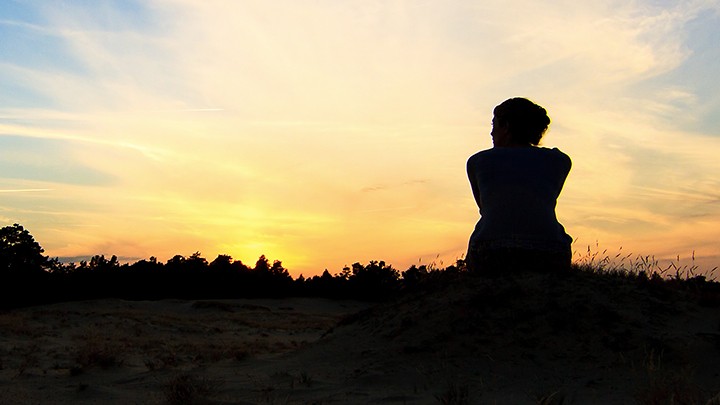 Stumbling Stones, a path through grief, love and loss, a book by Airdre Grant, is an insight into dealing with grief, love and loss.
The very first paragraph is attention grabbing and the author uses so many wonderfully descriptive phrases such as "The whole business of grief and loss is a mess". (p 3.) I found myself returning to the wonderful advice expressed on that same page.
The content is based on her own observations and experience and I found her non-prescriptive approach refreshing. " … sitting by the body offers strange, unexpected consolation". (p 9.)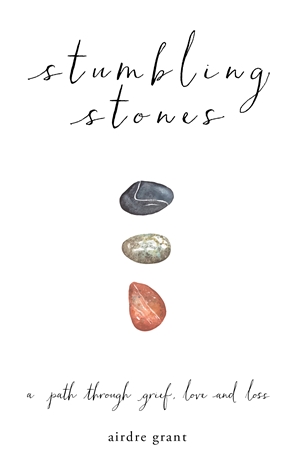 Stumbling Stones is an account of a journey. The path you are led on is a windy one with many anecdotes of other friends and their individual experience. Observations of being "stuck" in loss I found thought provoking, promoting reflection which was often part of my read. Aidre uses many interesting examples of the way in which different people deal with grief and loss.
In citing so many different stories, the author does tend to jump around in her dialogue. For example in Ch. 6 "Cement sacks and anger" she talks about someone from Social Services, a New Zealander, the Himalayas, and a man attacked by a shark in Sydney Harbour. However, there is a point in doing so as she returns full circle to her friend the Social Services worker. Her response to the anger of her friend is wonderful, "I had nothing to offer and did not want to be trite". (P 55.) I feel that this is a something we all need to avoid. Another great phrase on the same page that was so easy to identify with is, "I longed to smack the dog", as a means of channelling the anger.
This is a book that I had to read a little at a time and never more than one chapter, although, I had no hesitation in returning to it.
I would like to think that most readers would have no trouble in relating to the content. If not all then most of it.
In the chapter on "Washing and the Oracle", she confirmed my own beliefs about seeking to solve a problem of life by going on a journey. (P 92.)  " I realised I had travelled for some kind of healing that began and ended with me, here, hanging out the washing".
The difference between going on a journey and "running away" is succinct as is her description of the importance of rituals and finding one's own pathway. My only small negative is that toward the end I was happy that I was almost there.
I can only recommend that this book is a positive that we all, at some time, will need in our lives. It should be part of everyone's library. Aidre's own personal story, interwoven with that of many other examples of people's experience is fascinating, informative and may serve to aid others who have come to similar circumstances in life.
Stumbling Stones by Aidre Grant is available now from Dymocks.


Join the Starts at 60 Book Club for more great reading recommendations!



Comments