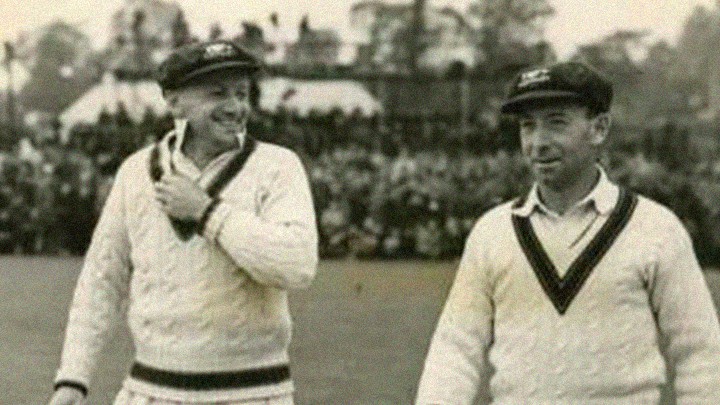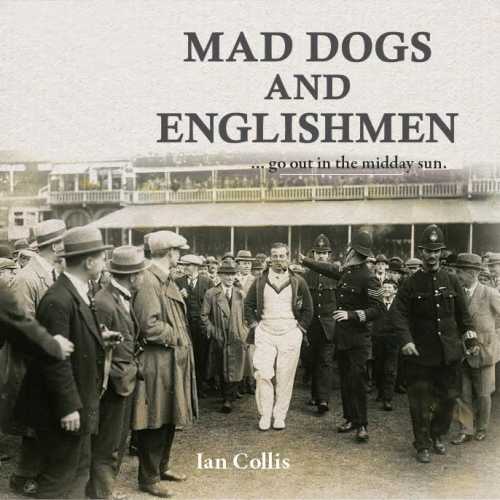 "In Rangoon the heat of noon
Is just what the natives shun,
But Mad Dogs and Englishmen
Go out in the midday sun."
That is an excerpt from a song written in 1931 by English humourist, composer, playwright and actor, Noel Coward, about men who do just that, go out and play cricket in the full heat of day. What better name then for a book about cricket than to borrow the title line? Thus: Mad Dogs And Englishmen by Ian Collis.
As a cricket tragic, a mediocre right arm off-tweaker with perhaps only slightly less dubious left-handed batting ability, I appreciated this book. It is another release from New Holland Publishers featuring historic photographs of its subject, all accompanied by explanatory texts.
The day Mad Dogs And Englishmen arrived, I was in the middle of reading and reviewing a murder mystery. The little boy that remains in every adult male needed a quick jaunt through the new work so I took a wee peek. Fingers opened pages about one-third of the way through, finding a famous shot of Don Bradman and Lindsay Hassett. There they were, strolling out onto the cricket ground at Worcester in 1948, wearing their baggy greens, in their loose-fitting, white, cuffed trousers and beautiful white cable stitch pullovers. Times then were so different.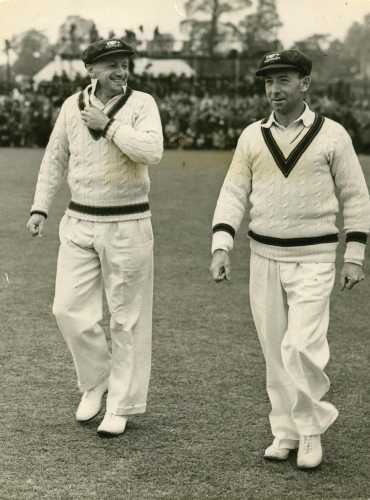 Every page brings back a memory, either to do with my following of the great international sport or from considerable reading. A 1973 photo shows the 'Big Cat', Clive Lloyd, down on one knee, sweeping. A tall, powerfully built man but deceptively agile – hence his nickname – he was not only a gifted batsman and exceptional captain, he helped set up the West Indies as a dominating force in world cricket for the two decades to follow.
Page 180 bears a photograph of the MCG scoreboard for the 1977 Centenary Test between England and Australia: That match lasted six days and was won in only the final session with Australia bowling England out, 45 runs short, the same margin in the very first test 100 years before!
Cricket is (was?) a gentleman's sport, but through its history there have been some notable exceptions. A few of the less gentlemanly moments captured on camera include the bomb threat at Lord's in 1973, a 'mugs' gallery' of the 1932 England team who introduced Bodyline to the game, and the bottle throwing incident at Trinidad in 1959.
Happier, though, are action photos of Frank 'Typhoon' Tyson, one of the all-time great cricket shots; Denis Lillee, in the air just prior to delivery, with 'that look' in his eye that terrorised opposition batsmen; Bob Cowper stumped by Alan Knott off Ray Illingworth's bowling; Bobby Simpson caught behind for 311: His maiden Test century, and he made it a triple!
I enjoy this book and gladly give it a five-star rating, as will pretty well any cricket aficionado. It lacks only in missing action shots of three of the most spectacularly graceful batsmen I ever saw play: Gary Sobers, the West Indian; Michael Hussey, the West Australian; and David Gower, the oh so elegant Englishman, perhaps the classiest of them all. Why them, I hear you ask? They were all left-handers, weren't they?!
Seriously, though, this is a great book on cricket, with enough information and an excellent spread of photos to be entertaining without ever bogging down in detail. I recommend Mad Dogs And Englishmen for men's sheds, libraries, schools, all cricket clubs and anyone with an interest in cricket, especially historical. It is great value and greatly entertaining.
Mad Dogs And Englishmen by Ian Collis is available from Dymocks


Join the Starts at 60 Book Club for more great reading recommendations!



Comments