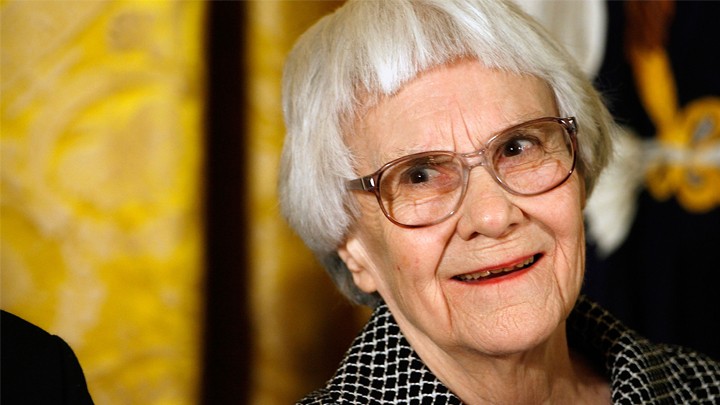 To those of us who adored To Kill a Mockingbird, she was one of the most important voices in our lives. And now, sadly, it's time to pay our respects. Beloved author Harper Lee has just passed away at 89.
Lee, affectionately known as Nell by her friends and family, had spent the last few years of her life in a nursing home in Monroeville, Alabama – the town she so vividly recreated as the fictional town of Maycombe.
Her 1960 novel is rightly celebrated as one of the most vital of our age. For many of us, Scout, Atticus Finch and Boo Radley played an instrumental role in shaping our understanding of the world. For generations of children, Lee played an integral role in developing a sense of empathy and tolerance; of when to do the right thing at all costs.
Lee was an intensely private person who shied away from media attention and rarely gave interviews. Despite enormous interest in another novel, she insisted that she had no interest in writing further.
Fellow Monroeville residents respected her enormously, and went out of their way to protect her respect for a quiet life.
However, she enjoyed a surprise resurgence in popularity last year when her original draft of the story, Go Set a Watchman, was rediscovered and published as a "sequel" with her blessings. (You can read our Book Club's thought-provoking review of the book here.)
"Knowing Nelle these past few years has been not just an utter delight but an extraordinary privilege", said Andrew Nurnberg, Lee's agent.
"When I saw her just six weeks ago, she was full of life, her mind and mischievous wit as sharp as ever. She was quoting Thomas More and setting me straight on Tudor history. We have lost a great writer, a great friend and a beacon of integrity".
Michael Morrison, head of HarperCollins, was similarly eager to remember her as a wonderful human being.
"The world knows Harper Lee was a brilliant writer, but what many don't know is that she was an extraordinary woman of great joyfulness, humility and kindness.
"She lived her life the way she wanted to – in private – surrounded by books and the people who loved her. I will always cherish the time I spent with her."
Please join us in paying respects to an author who shaped so many of us for the better.
Comments