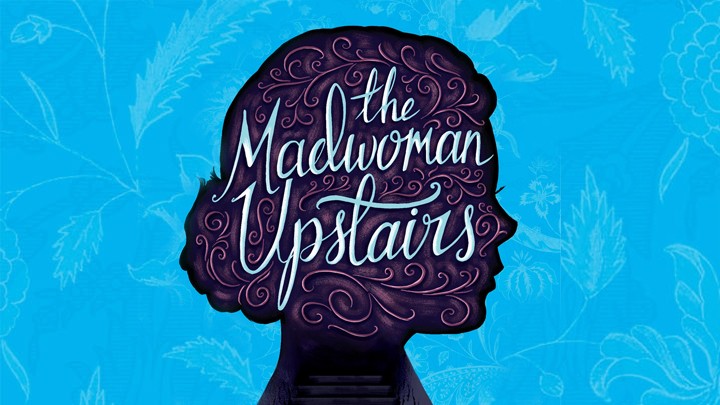 Think you know Charlotte, Emily & Anne? Think again.
I came to The Madwoman Upstairs by Catharine Lowell without expectations. I didn't know the author's previous work and I'm not a huge fan of the Brontës; I'm a Jane Austen fan.
As it happens, no-one knows Catherine's name, but they will; this is her first novel. Writing a witty modern love story which draws from the enduring classics is no mean feat, but it is achieved.
Samantha (Sam) Whipple is the last survivor of the illustrious Brontë family. She is at Oxford reading English, but her room and life are haunted by those relatives. The haunting doesn't stop with the family and their works, her former Math's tutor died years before in a boating accident, or did she? And what motivates her tutor James Timothy Orville III?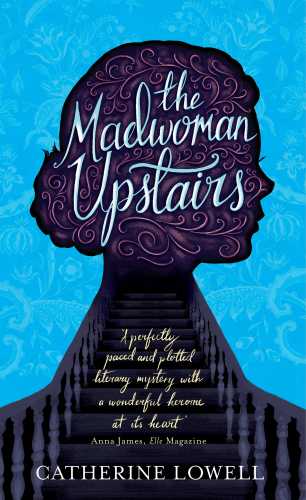 Samantha was raised by her father Tristan Whipple, a famous author in his own right.  He taught his home-schooled daughter to read with open eyes, to see not only the words but the intent. This may or may not have been a good idea – Samantha doesn't like what she sees.
Even with my limited knowledge of the Brontë works, The Tenant of Windfall Hall and Agnes Grey by Anne Bronte, Wuthering Heights by Emily Brontë and Jane Eyre by Charlotte Brontë, I could join in the discussion and the questions raised by Sam. Many of her views, in fact, completely correlated with mine. I haven't read any of Charlotte's other novels such as The Professor and Shirley but wasn't left floundering.
Sam's interpretation of how the books were written, and by which sister, have a strong basis in fact. The author is completely at home with her subject matter and her research, dare I say, love for the Brontës is clear. Her love may be either for the amount of research subject matter Emily, Charlotte, Anne and their cosseted, alcoholic brother Branwell offer or it may be a deeper reality; … Catherine Lowell really loves the Brontës; enough to spoof them.
I found myself laughing loudly at some of Sam's remarks such as her comments about Emily: "Her greatest work and only novel was Wuthering Heights, considered the most romantic book ever written by those who had never read it carefully". Further in the book, she says: "The idea that this book was a great love story was Emily Brontë's little magic trick. She had always been a believer in grand dreams and what better way to demonstrate the power of the imagination than to engineer a book that encouraged – no, required her readers to imagine? The real romance between Heathcliff and Cathy had been invented by millions of eager readers".
I relate strongly to these words; the first time I read Wuthering Heights I thought Cathy and Heathcliff were the most benighted of lovers, I cried bucket loads over their most romantic of all love stories. I re-read this book as an adult and wanted to apply large boot to their nether regions and tell them to grow up. Much later again, preparing to direct a stage version of Wuthering Heights, I came across the obvious: Heathcliffe and Cathy were half-siblings.
Ms. Lowell is not only in tune with the Brontës, she has strong descriptive qualities and notes the world around her in clear terms. Sam feels the need to visit her mother who lives in Paris; when she arrives at the train station we are treated to: "I waited in the main lobby, which echoed and glittered like a low-budget cathedral   …   I hadn't seen her in over two years and she had dyed her hair to a bottomless brown. The old version I had of her – the blurry blonde in my memory – seemed like a character in a book that had now been inched out of my imagination by the movie." That is my idea of a beautiful piece of writing and it is not a "stand alone" in this novel. I made no less than 51 page notations of paragraphs and sentences that appealed to me; the side of my book was alive with sticky pointers.
A witty engaging thriller based on the Brontë family? You have found it, but will Sam's adventures lead her to find the secret of the Brontë fortune – will she live to tell the tale if she solves her father's last riddle? Will you ever look at the novels of the Brontë sisters in the same way again?  I won't.
This book opened me to a new appreciation of the The Brontë sister novels, but more importantly, their authoresses. Well done Catherine Lowell. Thanks to Hachette Australia for moving me out of my comfort zone by providing my ARC.
The Madwoman Upstairs by Catherine Lowell is released on 8 March. You can pre-order it below from Dymocks:


Comments