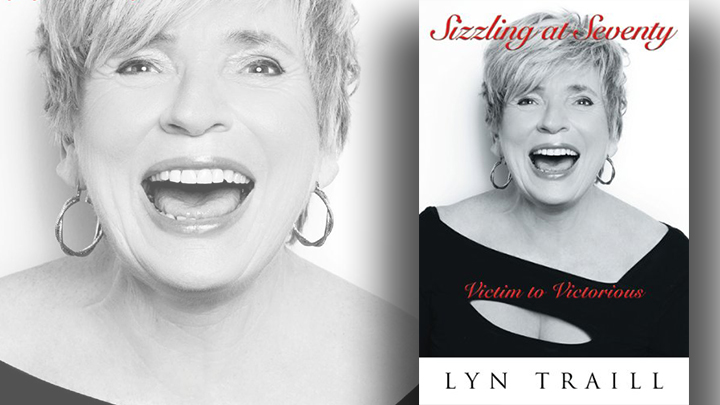 Delving into this Sizzling at Seventy: Victim to Victorious, a memoir by Starts at 60 Community member, Lyn Traill, was a thoroughly intriguing read as the author shares true accounts from her fascinating life – some happy and many all too sad.
I find it amazing how a human spirit can sometimes endure the hardest of circumstances and then come out the other side brimming with positivity and hope rather than being bogged down with despair and anger as their welcome companions.
Lyn Traill has certainly known a life of ups and downs, and yet the lessons learned along the way – both unintentional and those sought out from professionals – have been a source of strength and guidance, along with her earlier Christian faith.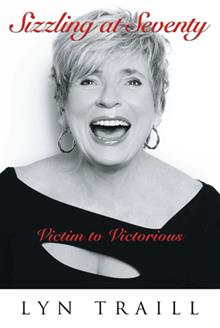 Beginning where most autobiographies do – her earliest childhood memories – and ending at the happiest time of her life, this is a story of finding hope and contentment with the lot that has been cast for you – it's entirely up to each individual to find those elements for themselves through the process of everyday living and seeking out the good from the bad.
But this isn't just her story – Sizzling at Seventy also contains lessons on how to overcome your own sets of fears or challenges using various forms of therapy and/or faith.
Her writing style is well executed and I found it not only easy but also fascinating to walk the journey with her as she bravely faced the many challenges and the less frequent times of wonder sent her way.
I'm so glad she found Mick – the love of her life – who also happens to be an old (in years, not age!) work colleague of mine, which I only discovered recently through a totally unexpected set of circumstances.  From Mick's glowing reports of his 'special lady' shared several years ago over morning tea while telling us their marriage had just taken place and with no hint about it beforehand, these two were definitely in the ranks of those special folk who were simply made for each other.  Sadly, there's more of their story to come, although it's not mine to tell.  Let's just say, I am certain some people leave this world far too early when there were oodles more fabulous years to spend with their beloved soulmate.
Lyn is a very brave soul – far more so than I would ever be in a public arena as far reaching as the reading world goes, and I take my hat off to her for letting us see so deeply into her colourful life.
Sizzling at Seventy: Victim to Victorious, by Lyn Traill, is available from all good bookstores.
Join Books at 60 on Facebook, or sign up for our weekly newsletter below for more great reading recommendations!


Comments