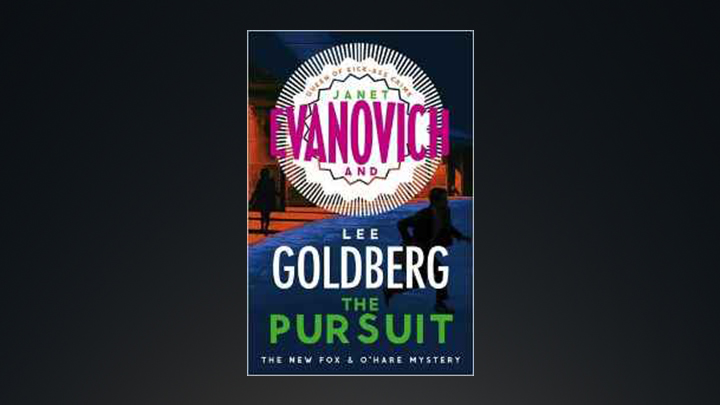 Janet Evanovich and Lee Goldberg are bestselling authors of numerous books in their own right, so when they get together in the 5th book in the Fox and O'Hare mystery series, The Pursuit, you know it's game on for adventure, high jinx and non-stop laughs.
FBI agent Kate O'Hare's covert partner has been kidnapped. But she is in hot pursuit…
Nicolas Fox – con man, thief, and one of the top ten fugitives on the most-wanted list – has been kidnapped from a retreat in Hawaii. The kidnapper doesn't know that Nick Fox has been secretly working for the FBI and that his partner, Special Agent Kate O'Hare, is on their trail.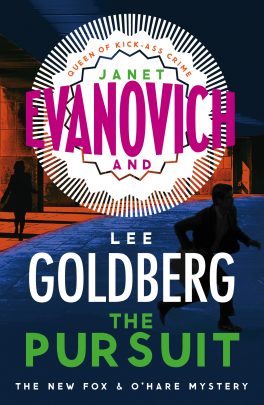 The pursuit leads to Belgium, France and Italy, and pits Nick and Kate against a deadly adversary: Dragan Kovic, an ex-military officer from Serbia. He's plotting a crime that will net him billions… and cost thousands of lives.
Nick and Kate have to mount an audacious con to avert catastrophe. The pressure's on for them to make this work – even if they have to lay their lives on the line…
Janet Evanovich is the No. 1 bestselling author of the Stephanie Plum novels, including One for the Money, and the Lizzy and Diesel series including Wicked Appetite, Wicked Business ad Wicked Charms  as well as The Heist, The Chase, the Job and in the Fox & O'Hare series with Lee Goldberg. In addition, she is the author of Full House, Full Tilt, Full Speed and Full Blast, amongst many more. She has won several major crime fiction awards including the CWA John Creasey Award, Dilys Award and Silver Dagger.
Lee Goldberg is the co-author with Janet Evanovich of the bestselling Fox & O'Hare series. He is a screenwriter, TV producer, and the author of the bestselling Monk series of mysteries. He has earned two Edgar Award nominations and was the 2012 recipient of the Poirot Award from Malice Domestic.
The Pursuit, Janet Evanovich and Lee Goldberg, published by Hachette Australia is available from Dymocks.


Join Books at 60 on Facebook, or sign up for our weekly newsletter below for more great reading recommendations!



Comments