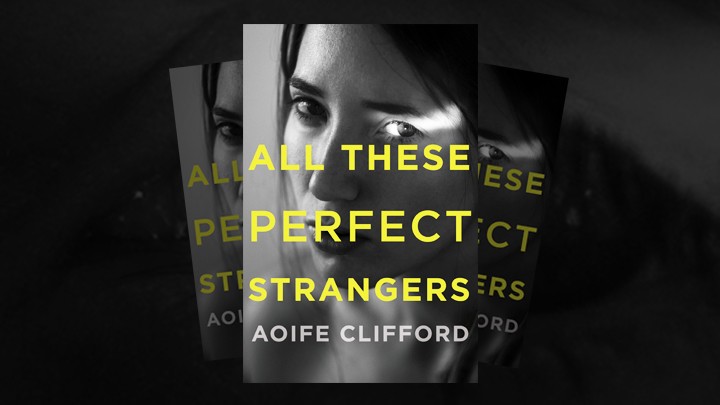 All These Perfect Strangers is Aoife Clifford's debut novel, but she's already off to an amazing start, having won won the two major Australian crime writing prizes in short story form and has been shortlisted for the UK Crime Writers Association Debut Dagger.
Within six months of Pen Sheppard starting university, three of her new friends are dead. Only Pen knows the reason why.
College life had seemed like a wonderland of sex, drugs and maybe even love. Full of perfect strangers, it felt like the ideal place for Pen to shed the confines of her small hometown and reinvent herself.
But the darkness of her past clings tight, and when the killings begin and friendships are betrayed, Pen's secrets are revealed. The consequences are deadly.
You don't have to believe in ghosts for the dead to haunt you.
You don't have to be a murderer to be guilty.
'All These Perfect Strangers is a novel of disquieting intimacy and controlled suspense, [Aoife] Clifford deftly tightening the screws until we share the narrator's sense of emotional and physical confinement and the unremitting grip of the past.' – Garry Disher, author of Bitter Wash Road
'With wit and sharp insight, Aoife Clifford delivers a wholly absorbing novel. She illuminates one of the most fraught and exciting periods in a person's life – the leaving of home and the beginning of university – and crafts a story that deftly reveals all of the nuances of that first year on campus. From the friendships and the attractions to the nastiness. Set amidst a semester of simmering crime, this beautifully written tale follows the lives of the innocent… and those not so innocent.' – Anna George, author of What Came Before
All These Perfect Strangers by Aoife Clifford is available now from Dymocks.


Join Books at 60 on Facebook, or sign up for our weekly newsletter below for more reading recommendations!

Comments