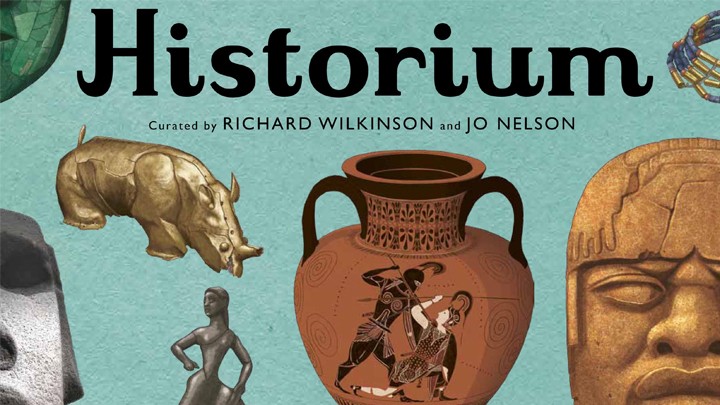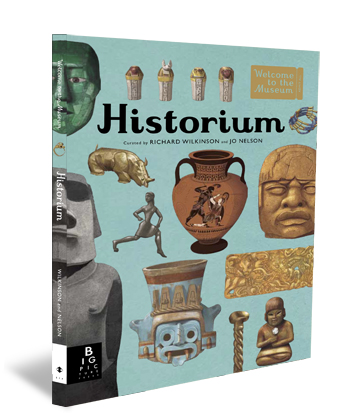 Do you love museums? My father did and so many a cold and wet day, our family spent time walking around the old museum in Sydney opposite Hyde Park. It was a winter kind of thing to do; that and visits to the Art Gallery of New South Wales. To this day, I love spending a few hours in either a museum or art gallery, revisiting favourite displays or discovering something new.
In this new age there are different ways to discover our history. Historium by Jo Nelson contains more than 140 exhibits in this virtual museum, open all hours.
Welcome to your virtual museum!
Here you will find a collection of objects from ancient civilisations. Objects of beauty, objects of functionality, objects of war, objects of life, and objects of death and burial.
As you wander from room to room, explore the magnificence of what civilisations have left behind over thousands of years of human history.
Historium is over 100 full-colour, immaculately detailed pages, featuring great works of art and fascinating everyday objects from across six continents.
Objects are beautifully illustrated and paired with text that explains their story and importance. The large, high-quality format makes this the ultimate gift for book lovers.
As I said, I find museums wondrous places and Historium will find its way to a shelf near me.
Historium by Jo Nelson is available now from Dymocks.


Comments