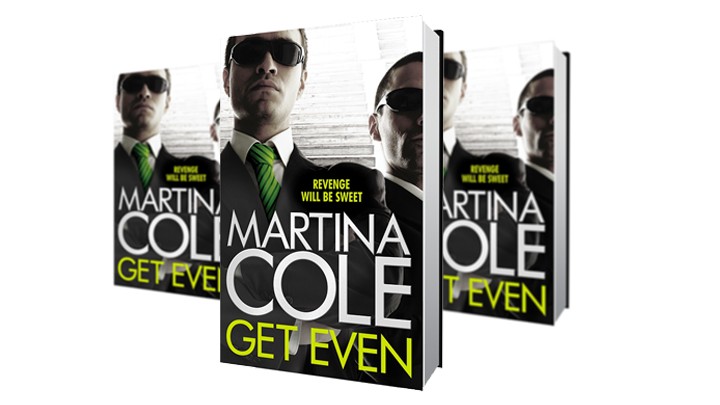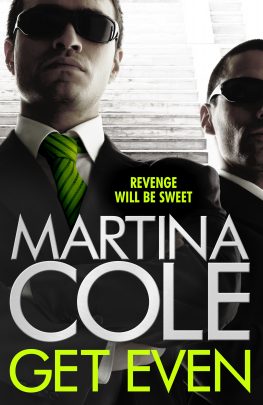 In Get Even the latest novel from Crime Queen, Martina Cole….
Read on for your chance to win one of five copies!
Sharon Conway and Lenny Scott are childhood sweethearts who marry in their teens, much to the disapproval of their respective parents. Sharon can't wait to set up home and start a family.
Lenny is going places. Intelligent and charming he sets out to prove his worth to Jack Johnson, a loan shark who prides himself on being a reasonably honest one. Jack Johnson sees the potential in Lenny and helps him to set up home with a generous supply of cash. As a result, Lenny swears his undying allegiance to Jack and begins to confirm Jack's opinion that he has found his man.  Lenny's father, big Lenny Scott, is chuffed for his son, but his mother, Lesley, is not comfortable with Lenny's association with Jack, the loan shark.
Although Sharon is aware of the shady dealings her husband is involved in, she refuses to acknowledge the unsavoury work her husband does, but instead, resolves to enjoy the fruits of his labour.  In the meantime, an opportunity arises for Lenny to acquire the betting office where Sharon works, with the help of Jack Johnson. Sharon is happy to be in charge and runs the show with quiet confidence.
Sharon eventually gives birth to her first son and goes on to have another, followed some time later by a daughter and thus considers her family complete.  In the meantime, Lenny is gradually becoming more violent in his dealings with "clients" and has developed a reputation as a charming, but brutal, thug.
Business is booming and Lenny needs to have some assistance with his nefarious activities. He settles on Reggie, a handsome young man who can handle himself and who admires Lenny immensely.  The relationship between these two men becomes integral to the story as a whole and Sharon is totally unaware of the impact it is having on her marriage.
It has been known for some time that Lenny becomes violent if he drinks and as he is developing a fondness for the alcohol the violence seeps over into the marriage.
This story goes into some very dark places and gradually Lenny's sense of right and wrong merge and he no longer feels any guilt about his behaviour.  Then one night he disappears. It is not the first time he has not come home, but this time he is found brutality murdered and Sharon never knows why.
This novel is a prime example of the adage that "crime does not pay". It is a readable fiction and although there is a lot of bad language and violence woven into the tale, it is not gratuitous and epitomises the characters therein.
Get Even by Martina Cole is available now from Dymocks.

Thanks to Hachette Australia, we have 5 copies of Get Even to give away. To enter, simply answer the following question. (Hint: the answer is in Laraine's review above!)
Lenny works for Jack Johnson. What is Jack's profession?

Comments