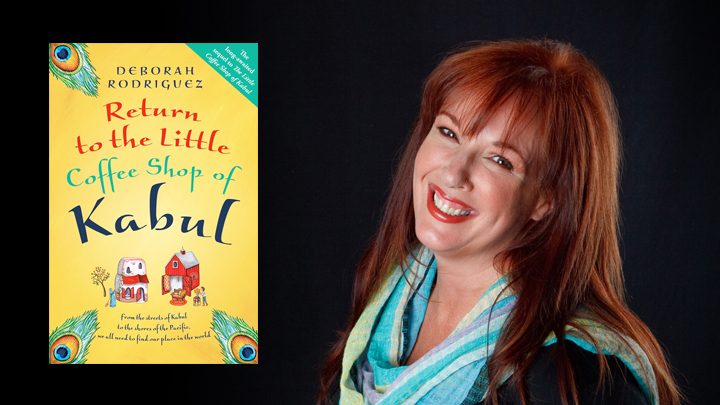 This month on Starts at 60, we're showcasing The Little Coffee Shop of Kabul and its brand new sequel, Return to the Little Coffee Shop of Kabul (reviewed here).
This enormously popular series, following the lives of five very different women in the most dangerous place on Earth, feels far too authentic at times to be pure fiction. And sure enough, it draws heavily on the author's own turbulent experiences.
Deborah Rodriguez originally trained to be a hairdresser. Few of us would think of this as a humanitarian profession; fewer still, a dangerous one. But she found a way to put those skills to very good use.
In 2002, following the fall of the Taliban, she travelled to Afghanistan to volunteer as a nurse's aid. However, she found her skills as a hairdresser were more in demand.
"When I finally left for Afghanistan in May 2002," she said, "I had no idea that I'd still be there in a couple of years doing spiral perms and introducing the art of foiling."
Deborah became a teacher – and later a director – at The Kabul Beauty School, the first modern beauty academy and training salon in Afghanistan. This unique school aimed to give Afghan women the skills that could allow them to be financially independent.
After five years in Kabul, she was forced to flee in 2007 for her own safety and rebuild her life once more. But her humanitarian instincts continue to this day; she has since founded Oasis Rescue, similarly aimed at training economically disadvantaged women – particularly those from disaster-stricken areas – in hairdressing.
Deborah's life story and love of Kabul absolutely shines through the pages of the Little Coffee Shop novels. For those curious about the truth behind the fiction, her story is explored in the generous amount of supplementary material at the end of each book.
Have you read either of these remarkable novels? What other authors have you found to have a life story as interesting as their fiction?
Learn more about each title by clicking a cover below: 
Return to the Little Coffee Shop of Kabul is available now from Dymocks.


Comments