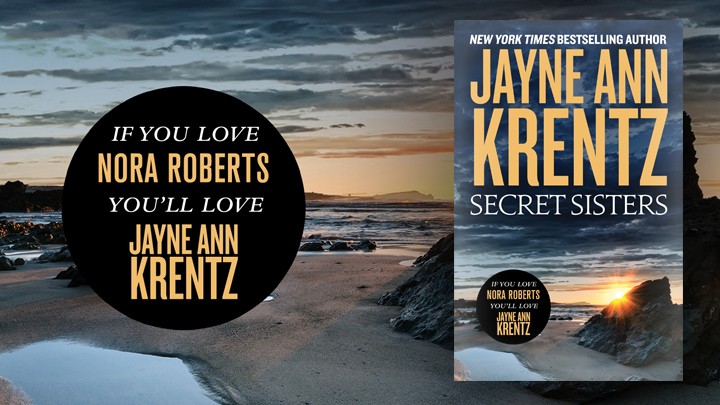 Long-held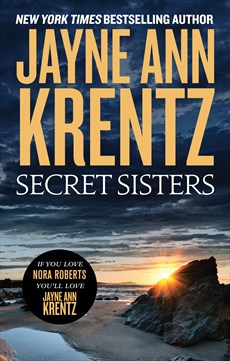 secrets, a tapestry of intrigue, deep-seated patterns of both revenge and madness, along with a trail of fraud and unsolved murders that began years earlier – and still hasn't stopped – this novel is certainly long enough to keep a reader guessing as to who out of a long list of possible suspects really is the brains behind all that is going on in Secret Sisters – the latest work by New York Times Bestselling Author, Jayne Ann Krentz.
We follow the paths of two wronged children, now grown into strong independent business women who haven't seen each other for years; preferring to keep that cloak of evilness in the past by losing touch with each other rather than living with those terrible memories with every meeting. Now as adult women with more bad relationships under their belt from men who didn't care about the hearts they were breaking, both Madeleine and Daphne have their relationship radar on full alert.  When a tragic circumstance causes them to cross paths again, it brings with it danger, determination and an unwanted attraction.
Into their lives comes a ruggedly handsome former FBI profiler with his own intriguing secret and muscles to match – a no-nonsense gunslinging Arizonian who is now running his own small security firm with his tech-whizz brother and a receptionist with a keen nose to suss out a clue.  Together this improbable posse seeks out the identity of the killer or killers of two of the secret sisters' protectors from those dark days, and along the way they come across a psychopathic former acquaintance with wicked aspirations who is hell bent on revenge against anyone who gets in the way of his plans.
Ms Krentz has written a novel which keeps a reader in suspense as to who is causing all the wicked happenings occurring on a small island off the Washington coastline near Seattle.  She takes us from the remote wilderness of the north to the sunbaked desert plains of Arizona, and several other locations in between to seek out the truth.
Secret Sisters keeps you intrigued enough to keep turning the pages to discover just what role the influential Webster family has played in endeavouring to wreck both Madeleine's past and future.
Although I probably wouldn't be tempted to read this novel again – there are still far too many others out there waiting for me to get lost inside their fascinating characters' minds and hearts … and nowhere near enough hours left in my life – I am pleased to have been introduced to Jayne Ann Krentz and her writing style.
Recommended for anyone who enjoys a good mystery, coupled with a touch of romance and passion.
Secret Sisters by Jane Ann Krentz is published by Hachette Australia and available now from Dymocks.


Join the Starts at 60 Book Club for more great reading recommendations!



Comments