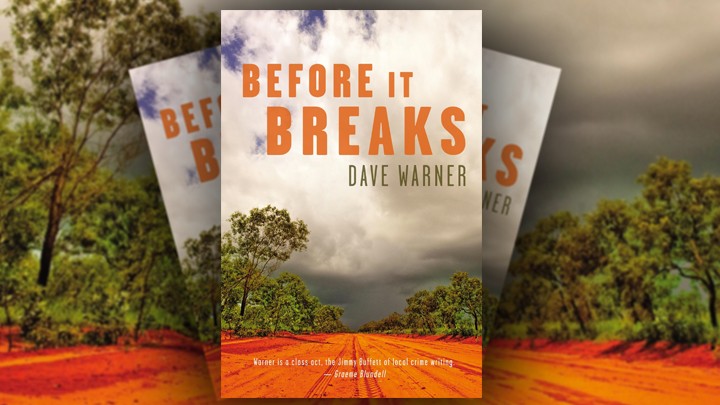 In Before it Breaks, Dave Warner takes us into the far west of the country where different rules apply. In the heat of the area, overflowing with characters and crocs Mr Warner weaves a complicated story.
Clement was raised in WA but left to be a detective in the big smoke. When his estranged wife and daughter move back to their roots, there is no decision other than to follow or lose the tenuous connection with his young daughter. Hey, you can be a detective anywhere right?
Things operate in Broome time out here. People like to keep their cards close to their chests and most prefer the solitary life, which makes Broome/Derby, perfect for them.
So many seemingly unrelated stories, so many questions, so many deaths. Are they more than they appear or just random?
When Detective Clement first gets involved with the case it is just a missing man who potentially has been taken by a croc. Not an uncommon occurrence in WA by any means. Call in the departments to check under an upturned tinny and low and behold, there is the body. Unfortunately, unless the local croc has an axe, it doesn't quite fit.
So begins a search to find the killer. Turns out that the victim was a bit of an odd one and originally from Germany. He was a loner who had a bit of a punt every now and then but nothing big. Yet, a couple of the locals he had a drink and a yarn with, report he had borrowed money with the promise to pay it back when a windfall he was expecting comes in.
When the detective goes to the shack where the victim lived there is a neat yet sparse setting. That was unexpected. For someone expecting a big windfall, he sure lived frugally. The other strange thing he finds is quite a productive plot of marijuana. Next thing our detective knows, he is whacked on the head and comes to with the sound of a motorcycle in the distance. Ok, now this is starting to get weird. What would someone want here so desperately that they would bash a cop?
Mr. Warner takes us on a journey spanning more than 20 years and several countries to bring this story home. Very well written and suspenseful. Be certain to put this on your "to read" list!
Before it Breaks by Dave Warner is available now from Dymocks.



Join the Starts at 60 Book Club for more great reading recommendations!

Comments