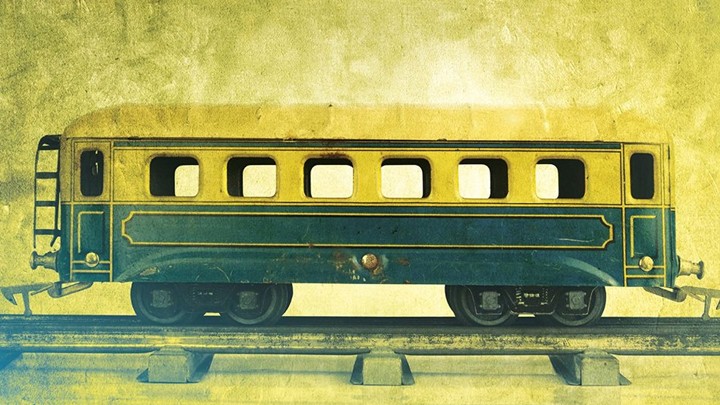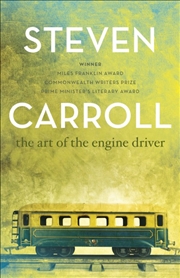 Evocative: That single word greatly describes Steven Carroll's book, The Art Of The Engine Driver, because, for the older reader, it evokes long-held memories of Australian society sixty years ago. Contextual might be a better word for the younger reader.
We intrude on the lives of folk residing in a single street within a relatively new and still developing outer Melbourne suburb for just one evening. We meet the members of each household as they walk to an engagement party for a young woman who lives at the far end of their street. There is a secondary story that makes several appearances, one that links in some way with the main story; this all becomes evident as the book draws to its conclusion.
Vic and Rita, with their son, Michael, step out into the hot evening air. As they walk to the party, we meet the other residents and observe, through their eyes, the spectacle of a passing comet. There is no explanation for the references to the comet; the underlying sense is that human life is ephemeral.
Vic is an engine driver with a dream and a potentially serious health issue, one he keeps secret from everyone, including his railway employer. He and his family are the conduit through which everything connects.
Beautifully crafted, we are provided oft-subtle renderings, everyday details of human emotions that engage us in the lives and relationships of the characters who are the story. This is a book with an ability to socially engage the reader in how its people are drawn, simply but profoundly. Its language is sublime, and yet we find ourselves brought into their lives almost as if present.
The writing of a book such as The Art Of An Engine Driver requires a keen observer of human life, noting and understanding the strengths and the frailties of the human condition. Carroll achieves this with a combination of pathos, wit, humour and, where necessary, callous truth. He has an uncanny ability to make us believe in his people, albeit there are few among them we would ever truly like.
I thoroughly enjoyed this book by Steven Carroll, the first in a trilogy. Others titles are The Gift Of Speed and The Time We Have Taken. I will be seeking them out soon. I read The Art Of The Engine Driver overnight. It drew me in and I could literally not put it down. It is a long time since a book had that effect on me.
A final word: Involving.
The Art of the Engine Driver by Steven Carroll is available to purchase from Dymocks in various editions including paperback, audio and ebook.


Join the Starts at 60 Book Club for more great reading recommendations!



Comments