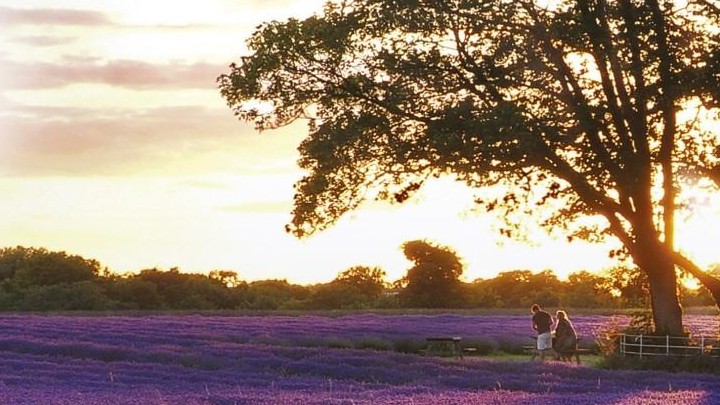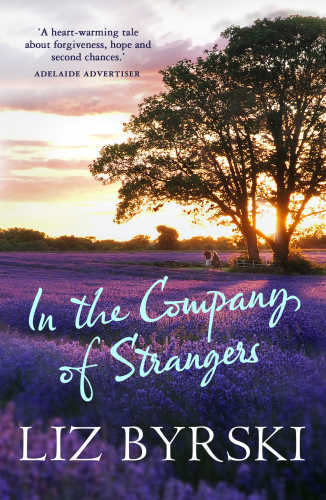 I had only one title remaining before I finished reading all Liz Byrski's currently published books and like the last mango at the end of the season, I was tempted to freeze it so I could savour it at another time. But alas, the day came when I could no longer resist.
In the Company of Strangers by Liz Byrski was published in 2012 and as you might expect – because Liz is such a champion of "older people have lives" – the main protagonists are mature.
Ruby and Cat met on a cold English dockside as they waited for a boat taking them to live in Western Australia. They were told they were orphans whose parents lost their lives during the blitz. They held each other's hand for courage and comfort. They kept holding hands for another 20 years.
Ruby went home to England in her 20s and the scars she bore from her childhood and later as an adult meant she had no desire to return to WA. However, the wonderful Cat has died and left Ruby a share of her holiday letting and lavender growing property in the Margaret River. Despite their earlier closeness, the two have been estranged for many years and Ruby questions whether she wants to make the trip, let alone take on the running of Benson's Reach.
The other person who inherited a share of the property is Declan, Cat's nephew. Although he kept promising to visit Cat and did occasionally, he had not seen her for many months before her death. Returning to Benson's Reach as its part owner, is a responsibility he does not welcome; Declan does not handle stress well. Will this challenge make or break him? The only person who didn't let Cat down at the end is Todd, a troubled teenager.
Then there is Alice, a friend of Declan's and, in fact, his Alcoholics Anonymous sponsor. Alice is recently released from prison after serving her full sentence. She is not coping well and turns to the person she knows understands. Alice saved Declan so many times, he wants to offer her a safe haven until she can face the world, but more particularly her family who disowned her when she was imprisoned.
Lesley is initially a very difficult character to like – she seemingly has everything, a good husband who retired so they can live their dream of travelling, spending quality time with each other. She has a nice home, a family and grandchildren so when she chooses to "run away" to Benson's Reach, for an indeterminate period of time, we feel like telling her to "get over it" whatever it is. When you look at what others are facing in their lives, her problems seem very first world.
In the hands of Liz Byrski, these characters come together naturally and easily is another great read from one of my favourite storytellers. It is a very character driven novel, with each having their good and bad points. Even the sainted, deceased Cat was not perfect.
Characters in Liz Byrski's books have lives and much like our lives, there are some small, some large moments. They experience, love, deception, kindness; they make mistakes, they have histories, in other words, they are just people. For me, the strength of all Liz Byrski's fiction is that the people are real and come to us with life experiences.
Whilst I believe we should never judge a book by its cover, the cover of In the Company of Strangers sets the story perfectly; the sun setting behind a magnificent tree, in a field of lavender is truly beautiful.
Historical fact – The back story to Ruby and Cat's removal to WA is firmly grounded in fact. Government records show that more than 150,000 British children, many already in care, were sent to Commonwealth countries (mainly Australia and Canada) with the promise of a better life. They were aged from 3 to 14 years of age; the scheme started in the 1920's and did not cease until 1967. Although some were orphans, others were given up by their parents; many of them ended up in institutions or were sent onto farms as unpaid labour, many suffered abuse. On 16 November 2009, Prime Minister Kevin Rudd issued an apology to the Forgotten Australians and child migrants read his apology here.
In the Company of Strangers by Liz Byrski is available to purchase from Dymocks

Join the Starts at 60 Book Club for more great reading recommendations!



Comments