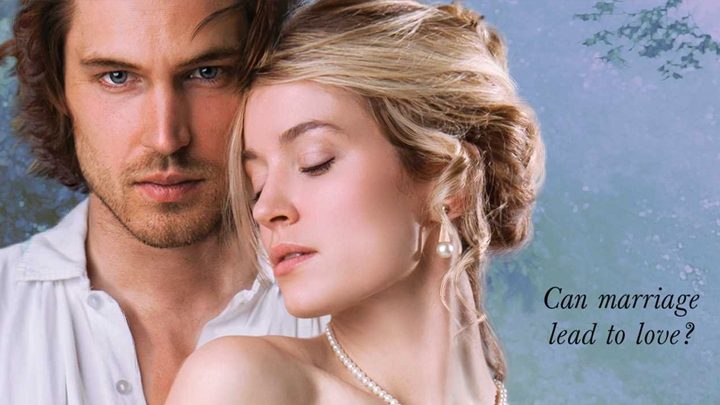 I have read several books by Sabrina Jeffries and really enjoy the way she writes and the characters she creates. The Study of Seduction was no exception.  (This is the second book in the Sinful Suitors series. I have not read Sinful Suitors 1 yet so now I will have to backtrack and give it a read as well.)
When we grow up with people we sometimes become infatuated but hold our interest in because we believe it to be a childish dream.  Such is the case with our two main characters in this book.
Clarissa grew up best friends with Edwin's sister.  As young girls often do, she has always had a crush on him and so to mask that, she has always bedeviled him.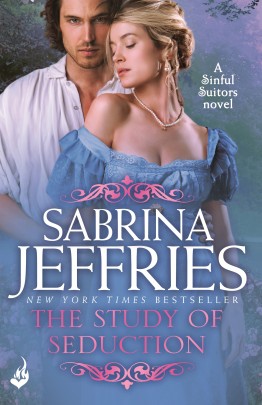 For Edwin's part, Clarissa has always been an outspoken chit that was seriously off bounds, despite a pull to her.
Clarissa is a flirt but a drama in her past has made her determined that she can never marry.  Unfortunately, a frightening man who is determined to wed her is pursuing her.  When her cousin who is also her semi-guardian must go away, she needs someone to protect her from her pursuer.
Enter her knight in the form of Edwin.  With great reluctance, he has agreed to take her around to all the balls and luncheons.  He may seriously regret this but what choice does he have?  The pursuer is obsessed with Clarissa and she may well be in danger from him as he seems quite not right.  Why is this man so determined to force her to wed?
From the beginning, our Clarissa and Edwin cannot escape the spark that draws them to each other although they both try to fight the feelings though each for a different reason.
The pursuer has diplomatic protection and in order to try to stop his blackmailing and pursuit our characters come up with a plan to pretend they are betrothed and hope that it will end this obsession with marriage to Clarissa from the French Count.
Let it suffice to say that things do not go as planned.  What is the reason for this dogged determination?  There has to be more than meets the eye but what?
Well written with enough suspense to see you hooked.  Worth the money for a good read.
The Study of Seduction (published by Hachette Australia) is available now from Dymocks.


Join Books at 60 on Facebook, or sign up for our weekly newsletter below for more great reading recommendations!

Comments