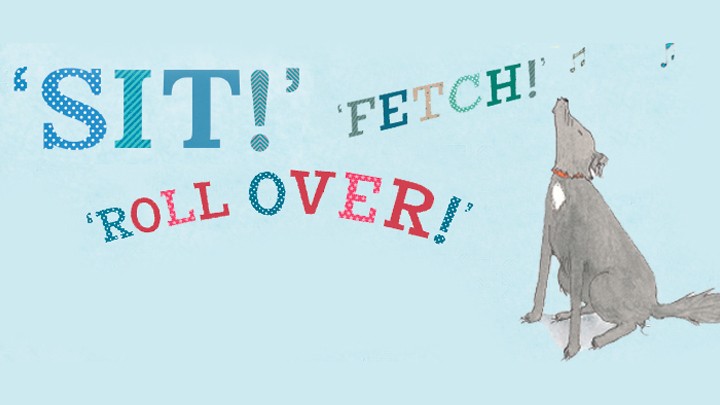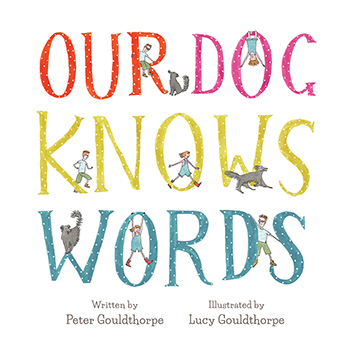 Looking for a Christmas gift for the young dog lover in your life? This new children's book is a wonderful way to encourage positive communication with pets!
This happy little book is bright and colourful, with big letters and visual interpretations of the words it teaches, such as "sit!" and "stay!"
I also love that "our dog"  doesn't have a name, so the littlies can insert their own dog's name.
How clever is your dog? Not as clever as ours. He knows words!
Meet our very clever dog. He always knows just what we're saying to him. He knows, but does he always obey?
Our Dog Knows Words, from father and daughter dog lovers Peter and Lucy Gouldthorpe,  is a funny story about a clever (but not always obedient) dog.
From playing in the park to dinnertime, bath time and bedtime – this very smart dog knows what's going on!
If you loved The Complete Guide to a Dog's Best Friend, Henry the Dirty Dog and Hairy Maclary then you will adore Our Dog Knows Words.
"Fun, charming and a delight to read. This is a perfect book to read to your toddler or for your pre-schooler to read along with you. Anyone who has a dog or loves dogs will smile and nod their head in agreement as they agree with the sentiments and observations expressed here."
"Put this one of your Christmas shopping list – (it comes in hardback and paperback), and watch the smiles on Christmas morning. – Reading, Writing and Riesling"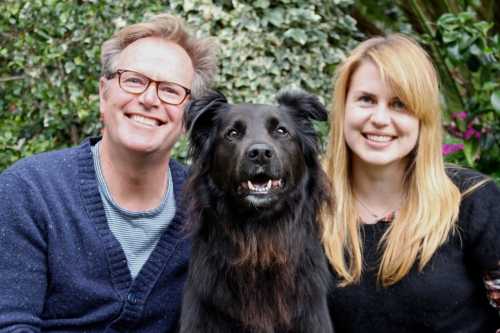 About the authors
Peter Gouldthorpe is a CBCA award-winning author and illustrator. His titles include Ice, Wind, Rick: Douglas Mawson in the Antartic; The Lost Diamonds of Killiecrankie, Pannikin & Pinta; Hist; First Light and No Return: Captain Scott's Race to the Pole.  He lives in Hobart.
Lucy Gouldthorpe, his daughter, lives in Melbourne and works in film and television.
Comments