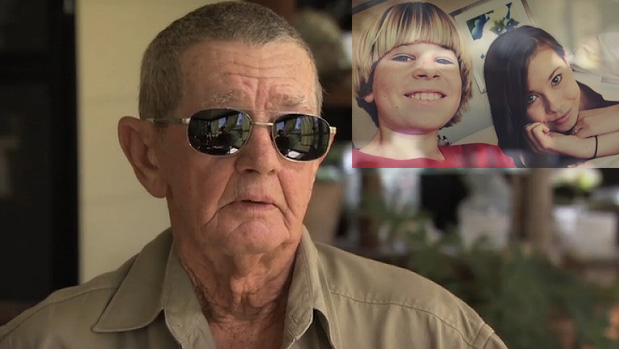 He has one of the most famous grandchildren in the world right now but Bob Irwin claims he has lost contact with Bindi and her little brother Bob.
The father of late Crocodile Hunter Steve Irwin told The Herald Sun he has been shut out of his grandchildren's lives just days after little Robert's 12th birthday.
Bob said he was "enormously proud" of Bindi following her triumphant Dancing with the Stars TV win in the US, but the 76-year-old says he has yet to congratulate Bindi in person.
"I don't like to talk about family matters but no we are not in contact," he said. "It's sad but it's just the way things are".
When pressed on the issue, Bob said Steve would have wanted his family to sort out any issues, "but life's a b**** sometimes".
Family issues aside, the grandfather continues to sing the praises of his granddaughter after her terrific win on the US Dancing With The Stars.
"She's a great girl and she's used to being in the public eye," he said.
"She seems to be able to take on everything that life throws at her — she's definitely got an amazing future ahead of her".
Speculation of a rift has simmered for some time after Terri Irwin, Steve's widow, revealed in 2013 that there was some tension.
"It's a dynamic of grief within any family and I found after we lost Steve his dad just began distancing himself," she told a magazine at the time.
"But I very much love Bob and since he retired from Australia Zoo in 1992 I've made sure he's always been on a wage.
"We've supported him ­financially, we've made sure he's had a house, property, everything he needed so he can retire comfortably.
"And I think I've done what I need to do to be responsible to Steve's dad.
"And I will always be there for him".
Many readers maybe be able to sympathise with this situation, as even if you mightn't talk to your grandkids, you always love them from afar.
Time will tell if Bob will be able to see Bindi and little Bob again.
Tell us, do you know how Bob feels? What should he do?
Comments