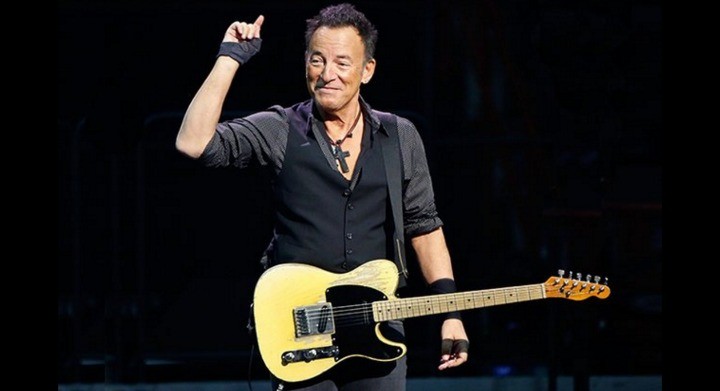 It's not every day you get to see the Boss himself, Bruce Springsteen, in concert. One lucky girl who recently got to experience the hit-maker in all his glory was 12-year-old Isabelle Pipino, who went to see a Springsteen show with her Mum and Dad.
The only catch? Bruce is known for arriving on stage late and playing for three to four hours, putting on a foot-stomping spectacle for his fans.
So it's no surprise Isabelle was exhausted the next day and need to be excused from going to school. Not wanting to lie about why his daughter was missing class, Isabelle's father Patrick wrote a note to the school to explain her absence.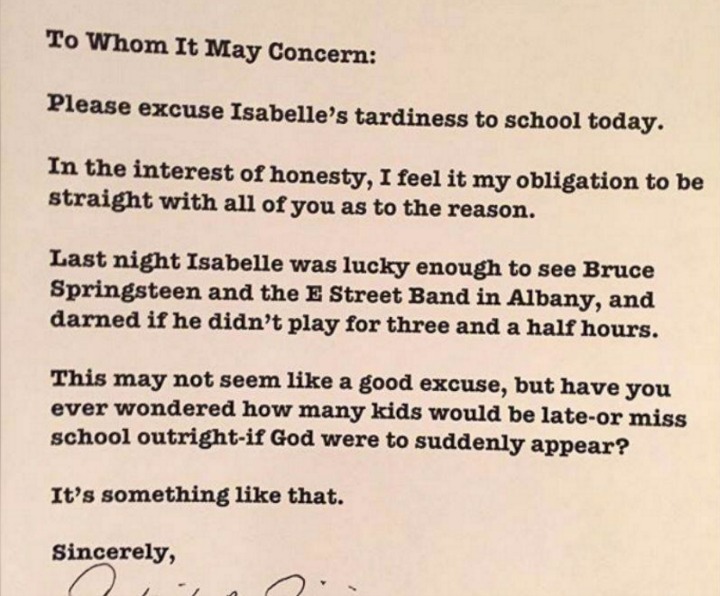 Well there's no arguing with that!
What's the best excuse you've ever heard? Have you ever used a funny excuse to get out of something?
Comments