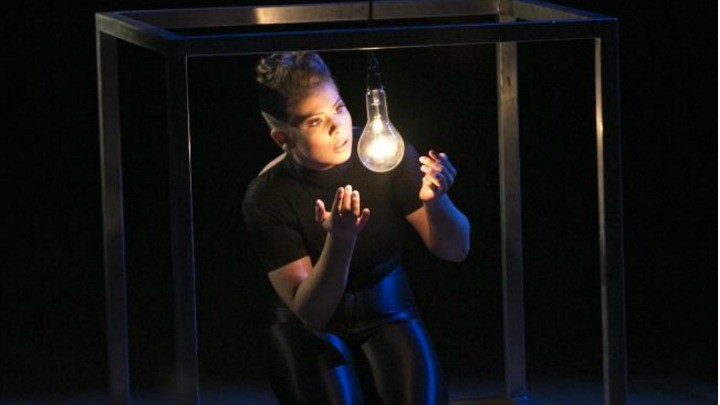 She has foxtrotted, waltzed and rhumba'd her way into the history books, but last night Bindi was allowed to shine in a modern, interpretive dance that was literally outside the box.
The dance, one of three she performed in the two-hour Dancing With The Stars special, earned her a perfect score and involved her climbing in and out of a metal box, and wrapping a rope around her neck.
Her partner for the show, Darren Hough, described the dance as "definitely dangerous" and was on hand to support her, but it was Bindi's moment to shine on her own.
The dance comes just two days after Bindi posted this beautiful message to her dad Steve to celebrate Steve Irwin Day.
US magazine reports that the entire crew of Dancing With The Stars helped Bindi remember her dad, which juts goes to show the impact she has made upon them.
"What was amazing was it was our very first Steve Irwin Day away from home and so the whole DWTS studio put on their khaki shirts," Bindi said. "They had their Wildlife Warriors khaki shirts and it meant the world. These guys were all representing with their khaki!
Love the crew behind the scenes @DancingABC on Steve Irwin Day. You can order your shirt: https://t.co/AjiEXxAm0O pic.twitter.com/ZOfJfpSZti

— Terri Irwin (@TerriIrwin) November 16, 2015
"For me, every single day is a chance to be able to make him proud and follow in [dad's] footsteps. Every day is a gift and we have to use it to do great things," said Bindi.
Bindi has made it through to the final of DWTS and is expected to win. Join us in wishing her good luck!
Comments