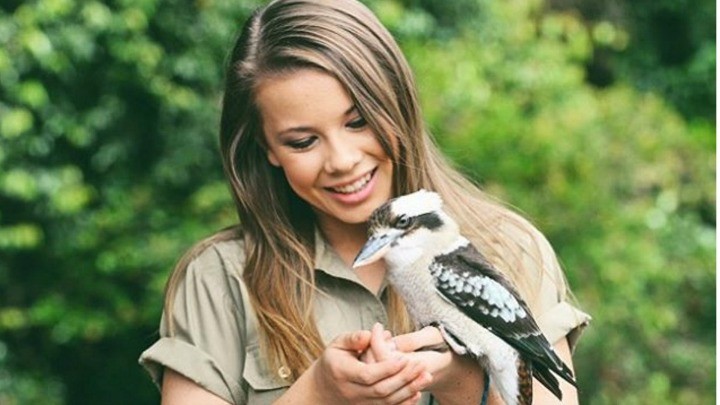 If you were worried that the fame and glory of winning Dancing With The Stars in the US would go to Bindi Irwin's head, fear not. The gutsy, down-to-earth teenager has returned to the stage doing what she loves best – dancing for wildlife.
Visitors to Australia Zoo yesterday were treated to a performance by the US's favourite star of the moment, as she teamed up with her old dance group the Jungle Girls for a low-key but high-energy performance.
While Bindi's dance moves have improved out of sight after months of training for the TV competition, she ditched the glitz and glam, choosing to perform in tights, a patterned top and flat shoes (with an animal print, of course!). After the performance, Bindi was back in her khakis to feed the crocodiles. This is the first time Bob and Bindi have led the world-famous croc-show that once upon a time was the domain of their dad, Steve.
For the first time ever, @BindiIrwin and Robert will be running the croc show @AustraliaZoo. See you tomorrow! pic.twitter.com/y2HvdjlxDS

— Terri Irwin (@TerriIrwin) January 12, 2016
In a world where it's increasingly normal for teenagers to want plastic surgery and become obsessed with fame, it's so refreshing to have our own Bindi showing that just being yourself, working hard and doing what you love is more than enough to impress.
Are you pleased to see that Bindi hasn't let fame go to her head?What do you think Steve would think of his little girl today?
Comments