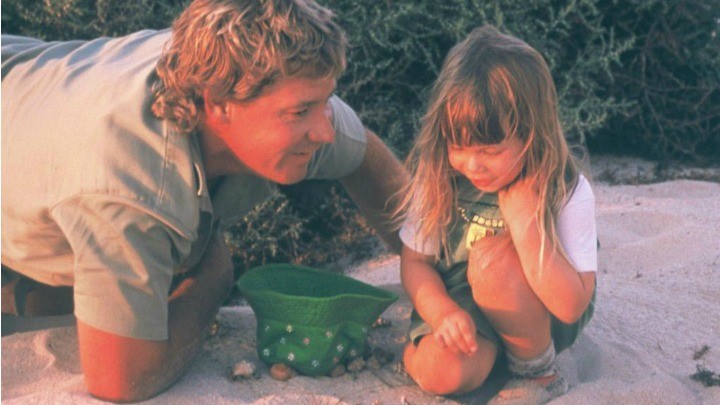 Imagine losing not only your grandmother, but your father, in the short space of 6 years. It would be heartbreaking for any child, but Bindi Irwin has transformed into a wonderful, vivacious and unstoppable teen despite the tragedies in life.
10 years on and Steve's eldest child is going from strength to strength, after a fabulous win on the US version of Dancing With The Stars. He would be so proud! But now on his birthday, the 17-year-old, has taken to social media to say just how proud she is of him, and also how much she misses her grandmother.
Coincidentally, Steve's mum Lyn was born on February 22 as well, and Bindi sent out a special birthday message for them both.
On Instagram, Bindi captioned the photo: "My grandmother and Dad. Both of whom I miss desperately. Knowing my grandmother for almost 2 years and my dad for 8, I am blessed to have these beautiful souls with me always. Happy birthday to you both. I love you".
The next day Bindi shared another sweet sentiment on Twitter, saying simply "Love lives on forever".
After his mother's death, Steve penned his own tribute and said, "I was born right fair smack on my Mum's 20th birthday. Crikey! A birthday present she'll never forget. The umbilical cord of our souls was never cut; to this very day I am connected to my Mum".
Very sweet and so touching.
Take a look at the photo and tell us, do you know how young Bindi feels? Have you lost someone close to you but always felt them around you?
Love lives on forever. — Bindi Irwin (@BindiIrwin) February 23, 2016
Comments