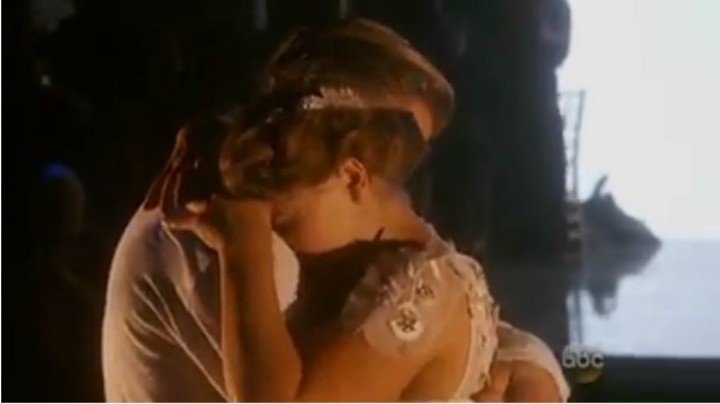 Bindi Irwin has soared through the first stage of the Dancing With The Stars finale in the US with an achingly beautiful freestyle dance.
But the lovely young woman was overcome with emotion at the end of the dance when she turned to see her father Steve's face, bursting into tears and clinging to her partner Derek Hough.
Whether she knew her father's image would be projected onto the stage is unclear, but it took a few moments for Bindi to collect herself and face the judges.
In the crowd, Terri and Bob, along with everyone in the audience, were also in tears.
As they have throughout the competition, the judges had nothing but great things to say to Bindi, speaking about her journey from novice to professional-level dancer.
"That was a dancer's freestyle, not just an ordinary star's because you are far from ordinary," said Julianne Hough.
Carri Ann Inaba told her, "You've left an imprint on every single one of us."
And  Bruno Tonioli agreed: " You've touched everybody's soul not just here, but all over America."
The teenager hasn't won the competition yet, but she has won the hearts of people all over the world with her persistence and positivity. Bindi is widely tipped to be the overall winner this time tomorrow.
Join us in sending your messages of support to Bindi Irwin as she prepares for the Dancing With the Stars final. 
Comments