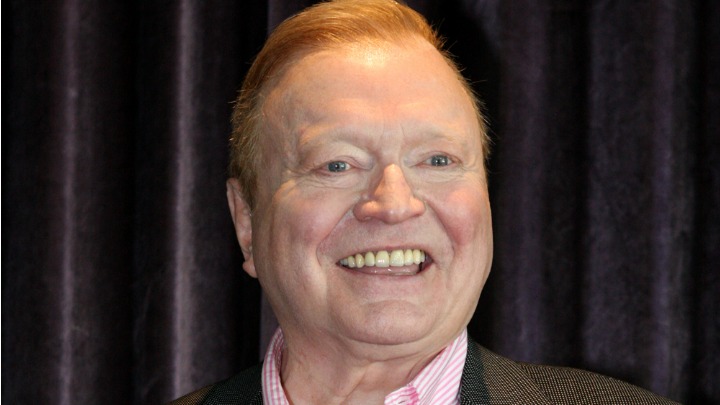 Bert Newton has been on our screens for 50 years and we've grown used to him looking something like this:
But on a recent night out with his wife Patti, Bert had taken he bold step of going au natural, and leaving the hairpiece at home.
Bert Newton goes au natural for date night with wife Patti at the Georgy Girl premiere… https://t.co/K2F7CL4Q0b pic.twitter.com/lAydYFAAja

— pakstatus (@pakstatuscom) December 23, 2015
The Daily Mail reports that the 77-year-old entertainer has been photographed previously without his hair, but this is the first time he has left it at home for an event. Patti and Bert were attending the premiere of Georgy Girl, the musical about The Seekers, in Melbourne.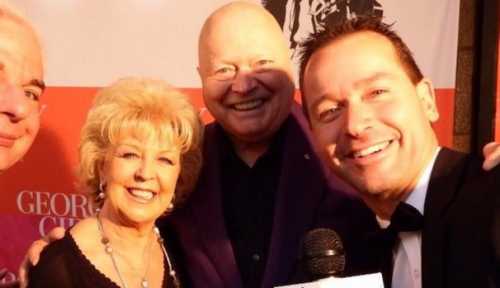 Bert and Patti were spotted out again at the Fidler on the roof, so it looks like the new hairstyle (can you call it that?) is here to stay!
Bert Newton and wife Patti at the Fiddler on the roof premiere in Melbourne #aapnewswire pic.twitter.com/o0HtsxzyhH — Christopher Talbot (@CDTalbot) January 5, 2016
Bert famously "tipped his wig" to comedian Don Lane during his farewell service in 2009, and for years viewers of Good Morning Australia were accustomed to seeing Bert with his hairpiece on. Over all the years of service to entertainment, Bert's hairstyle (whether his own or a hairpiece) has hardly deviated from the brown or russet side-comb.
In the pictures from Melbourne, Bert is beaming and looks incredibly happy. Is is the recent imminent arrival of another grandchild or the fact that he no longer has to endure an itchy head?
What do you think? Is Bert Newton better off without his hairpiece? Do you like the shiny new look? How does the man in your life cope with baldness?
Comments