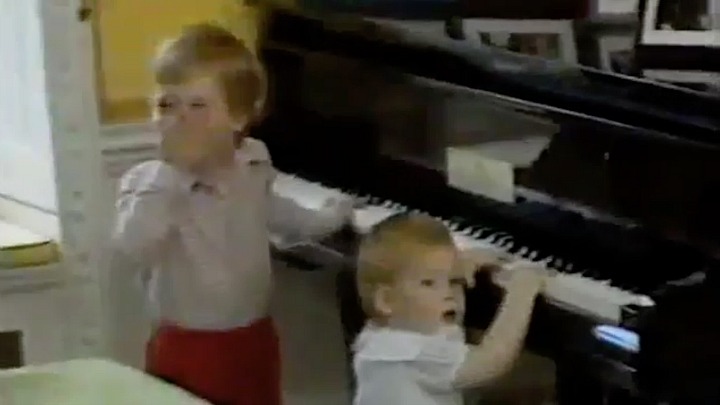 It's not often the world gets to see footage like this of the royal family at home in their own environment – especially footage that features the beautiful late Princess Diana.
This special video shows Diana relaxed and at home with her two young sons and Prince Charles while they participate in a photoshoot.
Filmed in 1985, a very young Prince William, 3 at the time, and Harry, who was 1, are seen playing the piano together and giggling and laughing as they run around the room – well William runs, while Harry crawls.
Diana looks right at home, reclining on the floor as she keeps a watchful eye on her two boys and chatting with everyone else in the room.
Both Diana and Charles keep the boys occupied with games and help the photographer so he can get a good shot of the energetic youngsters who are having a great time entertaining everyone.
At one point, Charles is seen playing peekaboo with a handkerchief to encourage his the boys to look in the right direction for the camera, while Diana encourages William to give harry a kiss.
He is reluctant at first, but ends up planting a big ol' smooch on Harry's head.
Charles and Diana had been married for four years at the time the video was taken and look happy together with their young family.
The video has been viewed thousands of times over the past few weeks with people loving seeing the Princes at home with their mother.
"I love this video. Such a lovely family and a very funny Prince William and Prince Harry," wrote one fan.
"I'm admiring Prince Charles, being an amazing father. We don't see this side of him. So, humble and playful," said another.
"Diana would be so proud of how her boys have grown into handsome young men … and giving to the community," responded another.
Do you remember seeing this when it was released in 1985? Do you think Diana would be proud of the men her boys have turned into?
Comments