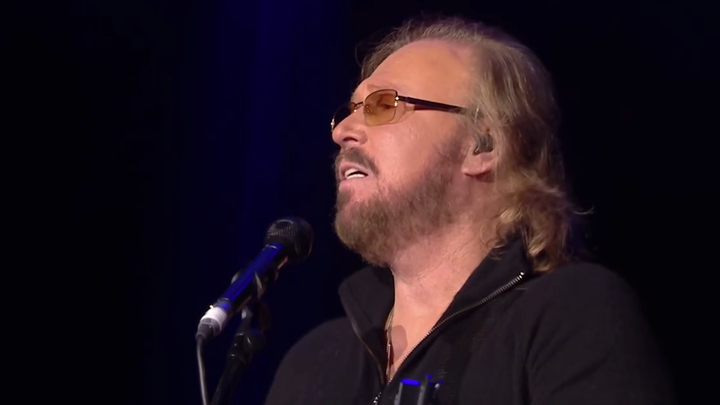 There is no doubt that Barry Gibb and the Bee Gees will go down as one of Rock'n'Rolls greatest songwriters and bands of all time. The history making music that they are responsible for is enough for most musicians to rest on the laurels. Not Barry Gibb.
The 69-year-old musician took the stage with the multi-award winning band Coldplay to help close out the 2016 Glastonbury Festival. Gibb showed why he is an icon crooning out To Love Somebody and making the already rocking crowd dancing with Stayin' Alive.
Gibb's appearance was a huge surprise for the crowd as it was announced only a few days before the show that Gibb was going to have to pull out of his scheduled appearance because of an ill family member. The legendary singer is a close friend of Chris Martin, the frontman for Coldplay, and was looking forward to performing in front of the always hot Glastonbury crowd.
Barry Gibb looked to have an amazing time and posed for a photo with fellow rocker and Oasis guitarist Noel Gallagher. Some have even stated that the 69-year-old Gibb looks younger and more full of life than 49-year-old Gallagher. We guess that it what happens after 39 years of Stayin' Alive!
How fantastic was Gibb's performance at Glastonbury? Did you ever get to see The Bee Gees perform before? Who would you like Gibb to perform with?
Comments