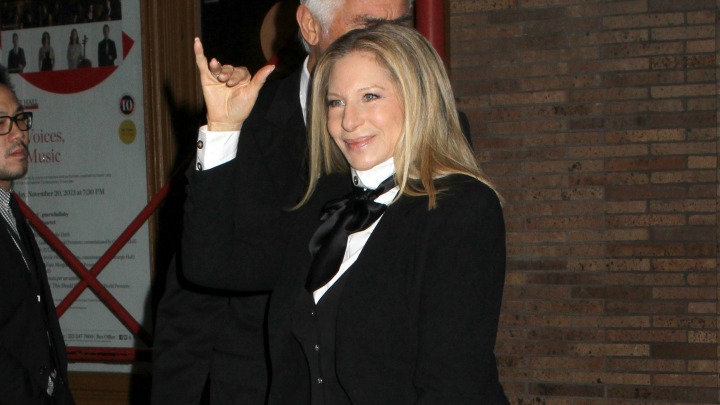 Barbra Streisand is back!
The 76-year-old singer and actress took the stage at the 70th annual Tony Awards, which was the first time she'd appeared there in 46 years.
"Thank you, thank you. You're making me verklempt," she joked.
Babs has been nominated for two Tony Awards — one for I Can Get It For You Wholesale in 1962 and one for Funny Girl in 1964 — and has also won a Tony for Star of the Decade in 1970.
Her appearance at this year's events was to present the Best Musical award to Hamilton, however, she took a moment to pay tribute to those who had been involved in the mass shooting in Orlando, Florida.
"Tonight our joy is tinged with sorrow. But we're here to celebrate Broadway and the beauty that artistry can bring into this world," Babs says.
"I am very thankful to be in the company of the people in this theatre, the artists who write the plays, the composers and the lyricists who write the songs, and the actors who bring them to life. Art can entertain us and at times like this, console us."
"Thank God I picked the right outfit," she said to laughter, motioning to her ruffled white shirt, clearly an homage to the Hamilton's eighteenth century setting.
The music icon is preparing for a big year, touring nine cities across North America and the release of a new album of duets called Encore: Movie Partners Sing Broadway.
Do you love Barbra Streisand? What's your favourite Babs song?
Comments