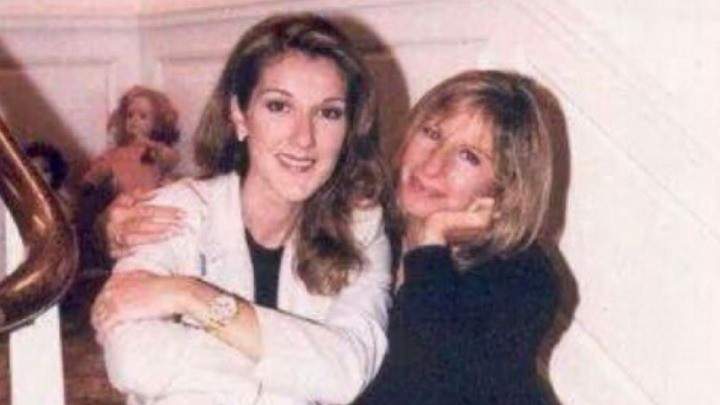 Barbra Streisand has shared a beautiful message of support for her close friend following the death of Celine Dion's husband René Angélil. In a photo published on her Instgram page, Barbra reminded the Canadian singer that her late husband will live on in their three children.
Barbra's message follows today's public viewing at the magnificent Notre-Dame Basilica, which saw thousands of fans line up for hours for the opportunity to pay their respects at René's open casket as he lay in state before his televised funeral on Friday.
Celine also attended the visitation and spent two hours greeting and talking with fans, thanking them for their support. The singer fought back tears as she spoke with fans about René, often reaching in to hug inconsolable mourners.
René carefully planned his own funeral in the weeks leading up to his death so the burden would not rest on Celine. Mourners at the beautiful church were handed a program with a picture of René on the front and a heart breaking message from Celine.
"I understood that my career was in a way his masterpiece, his song, his symphony," wrote Dion.
"The idea of leaving it unfinished would have hurt him terribly," she continued. "I realised that if he ever left us, I would have to continue without him, for him."
René died of throat cancer at the age of 73 last week. His funeral will be held on Friday at the Notre-Dame Basilica where he married Celine 22 years ago.
Do you think it's difficult for Celine to grieve so publicly? What message of support would you share with Celine?
Comments