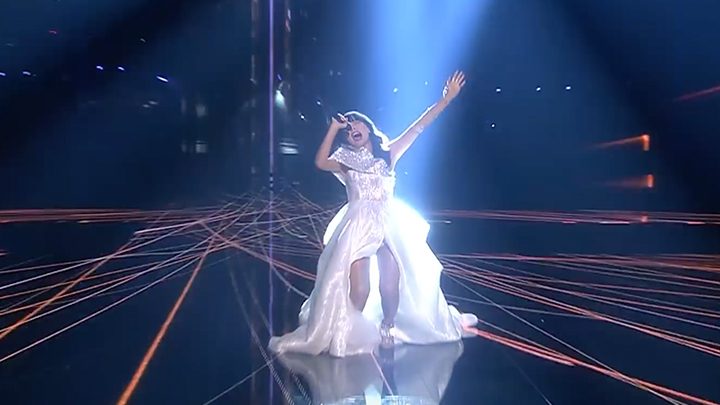 The Eurovision Song Contest is a strange cultural institution for Australia. So many Aussies embrace it as a silly guilty pleasure of it, but until now it's been a distant curiosity.
Last year Eurovision opened its doors to Australian contestant Guy Sebastian as a seemingly one-off novelty to celebrate the contest's 60th anniversary. But he made a great impression, and now it seems we're in it for the long run.
This year, Queensland's Dami Im is within reach of the top prize. Bookies are placing her as the second most likely to win in the coming hours, with Russia inching in as the favourite.
See Dami's performance below:
The former piano teacher, who called herself "quite an introverted person", rose to fame in 2013 with a win on the X-Factor.
While her popularity until now has been largely confined to Australia (which she has called home since the age of nine), this is now set to change in a very big way.
Good luck, Dami – we're so proud of you!
Are you a Eurovision fan? What do you think about Dami's performance?
Comments