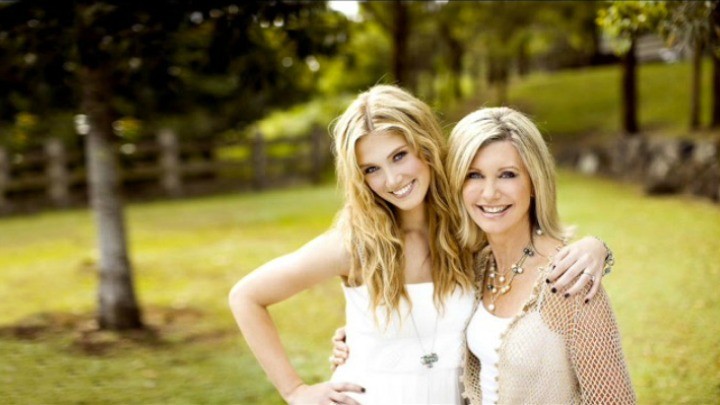 The say imitation is the highest form of flattery, but surely one step higher is playing someone you admire in an adaptation of their life story?
Delta Goodrem, the former neighbours star, now singer on stage and in billboard charts, is reportedly set to play her mentor and friend Olivia Newton-John in an upcoming biopic of Olivia's life for Channel 7.
Delta and Olivia have been friends for years, with the younger star once saying in an interview, "Olivia's been an incredible guiding light for me… She's always given me great advice and she's beautiful and we have a beautiful friendship."
However, New Idea is this week reporting that Olivia is not happy about the TV mini series, and has issued a "cease and desist" order for the "unauthorised" production that tells her story. This could put considerable pressure on the relationship of the friends.
According to reports the casting for the show is "well underway" and Delta is the most likely candidate to play Olivia. Do you think she can pull it off?
While Delta is quite a bit taller than Olivia, she has the same ethereal look and very similar smile. The pair performed a duet live in 2009 and their voices certainly complement each other's.
Here's Olivia in her Xanadu days:
  And here's Delta on The Voice:  
What do you think? Is Delta Goodrem the right person to play Olivia Newton-John? Would you watch a biopic of the Grease star's life?
Comments