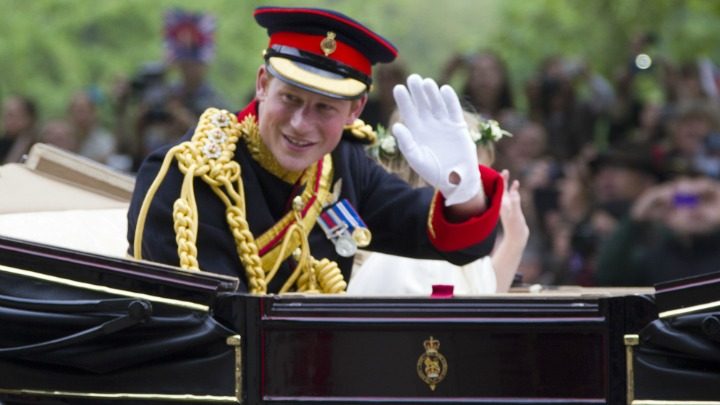 You've probably had this question at the back of your mind too. When Prince Harry was at Lambs Lane Primary School in Wokingham, alongside dozens of pupils, a schoolboy asked him this, "Are you ever going to be king?"
The fun-loving prince grinned at the bold question from nine-year-old Tristan and said, "That's the question everybody wanted, let's be honest!"
The crowd broke into laughter when the prince answered, "You'll be glad to know, probably not."
Prince Harry high-fived the cheeky boy who looked disheartened at his response, so Harry said, "Oh look at the disappointment! I love that."
"I'm going to give you a high-five," said the royal who was filming a special edition of Sky Sports show Game Changers.
Tristan said he would 'love' Harry to be head of state, adding, "I just want Prince Harry to do what he wants, so what he really, really wants. And yeah I think it'd be a fun experience for him to be king."
Harry, 31, was  at the school where he spent a lot of time with the students, alongside Invictus Games competitors, playing games, watching videos and having fun. Watch the video…
Harry is the fifth in line to the throne and will not become king until Queen Elizabeth abdicates (gives up the throne), retires or passes away. But when either of these happen, Prince Charles is the next in line and he may abdicate and pass the throne to Prince Harry's brother, Prince William.
Would you ever ask a royal a question like this? What do you think of Prince Harry's answer?
Comments