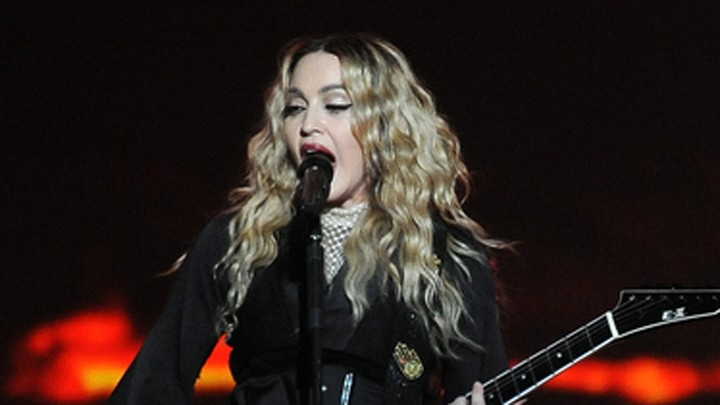 Madonna has had a career many musicians would be envious of, but when it comes to how she treats her fans, even Joe Blogs at the local tavern is more considerate.
Last night fans camped out in the rain, waiting patiently for the doors to open at Melbourne's Forum Theatre. As the hours went by, fans were tweeting that they were waiting for her to come on stage past midnight:
It's 15 past midnight and still waiting for MADONNA to come on for her special #tearsofaclown small show at The… https://t.co/a3Zk2JsHSL

— Megan Castran (@jewelchic) March 10, 2016
Midnight. And the crowd still waits for the 8.30pm show. For #madonna #melbourne #TearsOfAClown pic.twitter.com/YkOVaINzsT

— Melissa Hoyer (@melissahoyer) March 10, 2016
Perhaps Madonna's philosophy is if the fans didn't pay, they should wait – the show was free for 1,400 fans.
Originally planned to start at 9pm, the Daily Mail reported Madonna didn't appear on stage until well after midnight and didn't finish until after 3am.
When she did show up, fans said that she was "off her rocker" during the gig, which was billed as a mix of music, comedy and story-telling.
She arrived on stage in a clown outfit while pedalling a tricycle, then told the crowd she was going to do something she never did and drink during the show, reports the NZ Herald.
Right now, Madonna is in the midst of a custody battle with her ex-husband Guy Ritchie over their 15-year-old son Rocco. While she was on stage last night Guy was in court in London.
It's clearly a sensitive subject for Madonna – in Auckland on Saturday while dedicating a song to her son, she told the audience, "If I talk about him too much, I'm going to cry", reports Yahoo!
No official reason was given for the delay but for the most part, fans said it was worth the wait to see the part comedy, part musical gig:
Madonna is absolutely off her rocker AND I LOVE IT #TearsOfAClown pic.twitter.com/CXH4kjymlG

— STEPHEN ZERANCE (@stephnz) March 10, 2016
Can't describe how creative and brilliant Madonna is❤️✨🎈💕 what a beautiful unique show #tearsofaclown

— Mais (@mais080) March 10, 2016
😂😂😂😂 I tell u Madonna is bonkers. Stark raving bonkers. But I adore her. #TearsOfAClown pic.twitter.com/Bo9WBsmqKr

— D (@wukster) March 10, 2016
This Clown is crying tears of Joy. Thank you Melbourne💘#tearsofaclown pic.twitter.com/OLq7yoSXOw

— Madonna (@Madonna) March 10, 2016
Tell us, would you wait hours for your favourite singer? Was this disrespectful to fans or OK because she's a superstar?
Comments