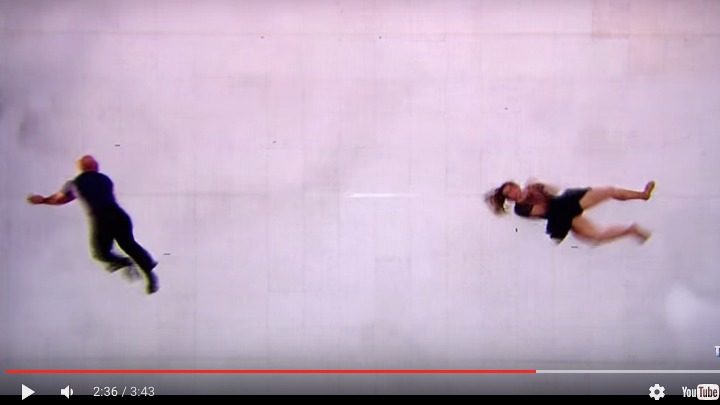 When these two dancers stepped on stage, the audience had no idea they were in for a unique performance at 'Britain's Got Talent'. It was even quite a rough start as Simon Cowell said to them, "I don't want to know what you're going to do, just show us."
Violet and Antonino started with a familiar-looking contemporary routine, but then, suddenly the two dancers dropped to the ground as the floor became an animated backdrop.
They moved around on the floor while interacting with the animated scenes. At one point, Antonino looked like he was falling from a ladder and in a next scene, both of the dancers appeared to be falling from the sky.
While the audience was captivated, this type of floor-based routine is actually not new to Violet and Nino as they actually specialise in it. But their unique performance could not have been possible without their two assistants and Davide who is the creator of the imaginative performance.
Watch them mesmerise the audience and judges who gave them a standing ovation, including Simon Cowell who is usually hard to impress…
"You are a genius, you guys are fantastic," said Simon.
What do you think of this performance? Do you have a favourite type of dance?
Comments