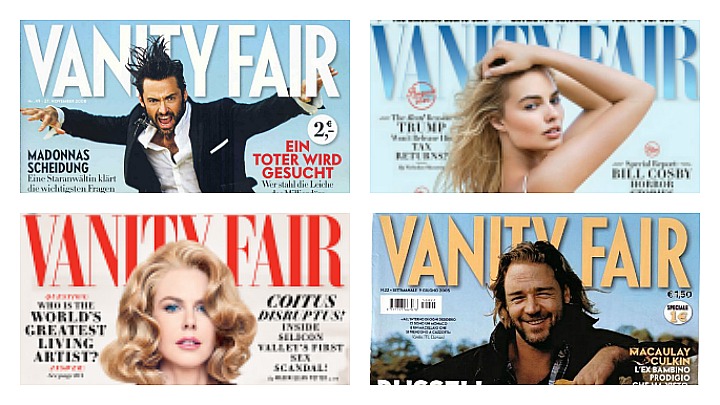 Vanity Fair is one of the most famous and well-respected publications in the world, but the magazine might want to take a good hard look at itself after releasing a bizarre profile on one of our biggest stars.
Australian actress Margot Robbie is on the cover of this month's issue promoting her new movie 'Tarzan', in which she plays the role of Jane – you might also know her from 'Neighbours' or her breakout role in 'The Wolf of Wall Street' in which she starred opposite Leonardo Di Caprio.
The profile on Margot was written by Vanity Fair contributing editor Rich Cohen – a man who seems to have a strange obsession with Margot and absolutely no idea about Australia.
He writes: "She is from Australia. To understand her, you should think about what that means. Australia is America 50 years ago, sunny and slow, a throwback, which is why you go there for throwback people. They still live and die with the plot turns of soap operas in Melbourne and Perth, still dwell in a single mass market in Adelaide and Sydney."
Well excuse us, Mr Cohen, but most Australians actually have better things to do with their time than "live and die with the plot turns" of Home and Away!
He continues, painstakingly pointing out the time differences between our countries (what a genius), and insinuates that Aussies love nothing more than copying Americans.
"In the morning, they watch Australia's Today show. In other words, it's just like America, only different. When everyone here is awake, everyone there is asleep, which makes it a perfect perch from which to study our customs, habits, accents."
Further proving that he has done little to no research for the article, he then tells readers that Margot hails from the Gold Coast, which he describes as an isolated town in the middle of nowhere.
"Robbie grew up in Gold Coast, a city on Australia's Pacific shore, 500 miles north of Sydney. In an old movie, you might have seen a crossroad sign demonstrating just how isolated it was, just how far from the known capitals."
Anyone with access to a map can tell you that the Gold Coast is only 77km from Brisbane.
The article has already copped major backlash with most people having a good ol' chuckle at the writer's ignorance and seeming obsession with Margot as he went into great detail describing her beauty and grace.
"She is 26 and beautiful, not in that otherworldly, catwalk way but in a minor knock-around key, a blue mood, a slow dance," he gushes.
"She is blonde but dark at the roots. She is tall but only with the help of certain shoes. She can be sexy and composed even while naked but only in character."
The article quickly went viral, with Australians telling Mr Cohen to get a clue.
"What is this dribble? Has this man ever been to Australia?" asked one commenter Facebook.
"Fair dinkum, mate. You need to go back to school. This is the worst thing I've ever read," said another.
Does America need to 'get a clue' about Australia? What do you think of Mr Cohen's description of our country?
Comments