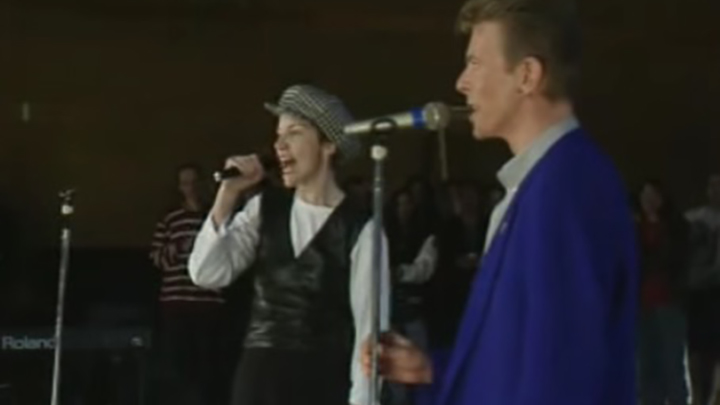 It is hard to believe our beloved David Bowie is gone and and the adoration everyone had for him is bubbling up in some of the most amazing memories.  Tonight we share with you a video from a rehearsal session and later the performance for the Freddie Mercury Tribute event 24 years ago.  A very young looking Bowie and an even younger looking Annie Lennox joke around and sing a run through in good humour.  Bowie composed "Under Pressure" with Freddie Mercury 11 years before his death so played four songs at the momentous outdoor tribute to 72000 people in 1992.
It is lovely to see the quirky humanity of the man that had so much influence over our lives.
The Rehearsal

The Performance
How do you remember Bowie?
Comments