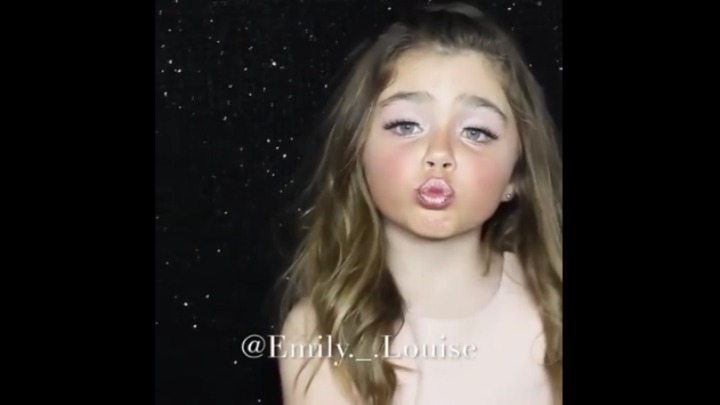 If anyone knows how much life has changed for children over the past 50 years it's baby boomers, and that point has been driven home by the emergence of a young internet star who is gathering fans around the world thanks to her online makeup tutorials.
Six-year-old Bella-Rose, from Adelaide, has amassed a large group of fans who tune in to watch her "adorable" videos on how to apply makeup and create different looks.
Bella-Rose has appeared on both Youtube and Instagram with her big sister's friend, who is a 22-year-old makeup artist, and has impressed viewers with her savvy skills and technique.
She shows the audience how to create chiseled cheek bones, perfect brows, and even applies false eyelashes for good measure.
While many have applauded her and commented on how "cute" and "sweet" she is, others have questioned whether or not it's okay for a young girl to appear online like this.
Bella-Rose seems to have a genuine love of makeup and has fun playing around with it and doing the videos, but with so much potential danger associated with young children appearing online there are questions over whether or not it is okay.
Some have said she shouldn't be wearing makeup at such a young age and should be outside playing instead.
Others though say it's all in good fun and she should be able to enjoy herself and have fun if that's what she's interested in doing.
What are your thoughts? Is it ok for children to appear like this online?
Comments