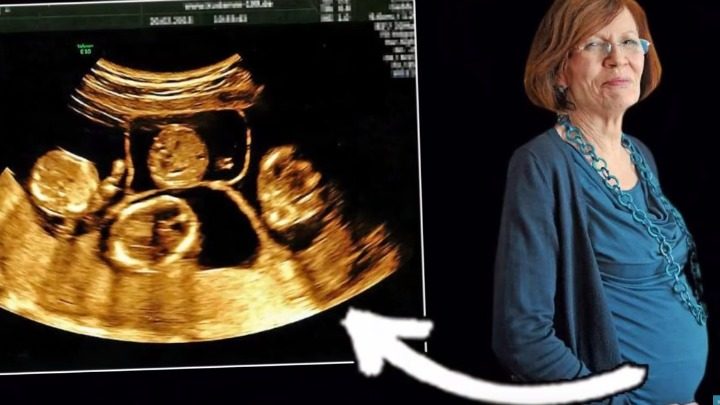 When Annegret Raunigk announced she had undergone fertility treatment and was expecting four children at the age of 65, the world went berserk. At the time, Annegret was already a grandmother seven times over and the mother of 13 children, plus, many were concerned about her health and whether she could pull it off.
That was last year, and now Annegret stuns the world again as she celebrates the first birthday of her four children – Dries, Neeta, Bence and Fjonn.
"This is not about egotism and it is not selfishness. I like children – they keep me young. You get more tolerant the older you get. I would never dream of telling anyone to do this or that. I am looked after, consulted, observed. I was fit to have them and I am fit to care for them," she said to Daily Mail.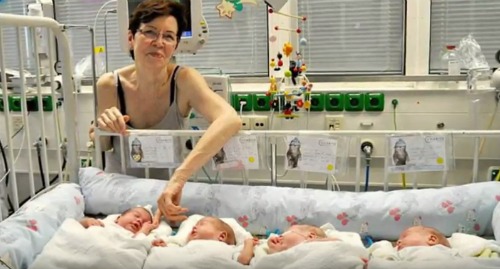 Although the babies weighed just a little more than a bag of sugar when they were born last May, the three boys and one girl now have normal weights for their age.
But what is it like looking after newborns when your 65?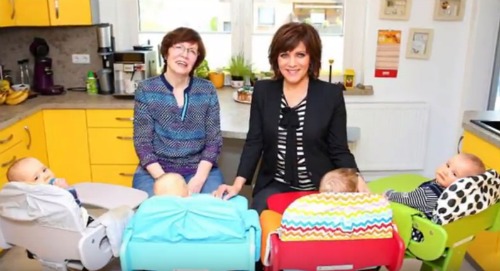 "Stressful, but I would not have missed it for the world," said Annegret to RTL TV.
"I sleep very little but I know I can take care of them," she admitted.
Annegret who is a retired English and Russian teacher decided to get pregnant after her youngest daughter Leila, ten, said she "wanted a sister" to play with.
But no western clinic would have treated someone her age so she flew to Kiev where the procedure was performed successfully by Caesarian section 26 weeks into her pregnancy.
However, her babies had to stay connected to breathing tubes in incubators for months while Dries needed surgery after developing fluid on his brain and Neeta underwent an operation to repair a hole in her bowel. All children are doing well now.
"Everyone should live as they want to but everyone, it seems, has something to say about this," said Annegret who is now mom to 17 children and grandmother to seven.
Do you think it is a good idea to have babies at a later stage in life?
Comments