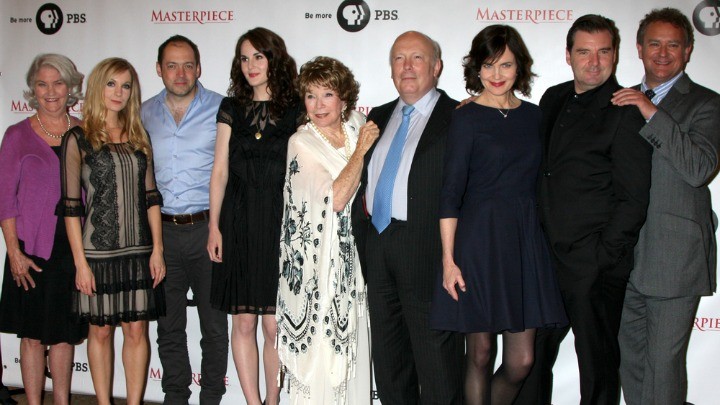 He's known for playing the upright and loyal Mr Bates on Downton Abbey, but Brendan Coyle has taken a turn away from his character after being pulled over by police for drink driving. Coyle was on his way home from the airport after returning to England from a rehab clinic in Thailand when he was stopped by police. He was allegedly drinking heavily on the plane and was intoxicated when he hopped into his car to head home.
The actor appeared in court where the prosecutor said he had failed a breath test after he showed a 98 mcg of alcohol in 100 ml of breath. The drink-drive limit is 35mcg. He was subsequently banned from driving for 50 months and ordered to do 100 hours of unpaid work. On top of that, Coyle must pay $295 in fines and commit to a further 15 days of rehabilitation activity.
Coyle's defence lawyer said the actor has a "significant" drinking problem and that he is trying to find the help he needs to get his life back on track.
"He stands before you a very contrite man who appreciates he has a problem and is doing his best to confront it and very sorry for burdening you with this appearance," Coyle's lawyer said.
It was also revealed the actor has started a 12 steps program with Alcoholics Anonymous to try to combat his drinking.
Coyle has reportedly cancelled all of his upcoming jobs to focus on his recovery and beat his addiction once and for all.
Rumours had been circulating for months about Coyle's heavy drinking, with reports he was slurring his lines on the Downton Abbey set and had to be sent home after appearing hungover.
While his actions have been condemned for endangering the lives of other people on the road, many fans are rallying around the actor to wish him the best in his recovery.
Are you surprised to hear this news about Brendan Coyle? Do you have a message of support for the star?
Comments