Of course, if you are dipping your toes in for the first time, or you have bought or been given an iPhone or Android smartphone, this won't work. In general terms, here is how much data the main uses for mobile internet use:
Email: Sending and receiving emails is quite 'data-light' — 300 emails per month will only add up to around 200 Megabytes (1024Mb = 1 Gigabyte)
Facebook: Simple Facebook browsing is quite low usage, but Facebook now has a lot of embedded videos, which play automatically unless you change your settings to stop them. If you spend 45 minutes per day on Facebook, with videos auto playing, can add up to around 2GB or more per month.
Web browsing: Reading news websites and general web browsing is not inherently data-heavy, but once again, if you play a lot of videos within those web pages it can add up. A rule of thumb is around 20 web pages per day will add up to around 1Gb per month.
GPS navigation: Using navigation services like Google Maps isn't as data-heavy as you think. A 4-hour trip with a GPS navigation service on will only use 80Mb. (It will, however, suck the life out of your battery!)
Video streaming/Movie downloads: Watching a streaming service such as Stan or Netflix, or downloading a HD movie is the most data heavy thing you can do on your mobile device. Roughly 30 minutes per day of video streaming will add up to just under 10GB over the month. Downloading just two HD movies in a month will add up to 8GB.
Music streaming: Listening to music streaming services such as Spotify or podcasts for 30 minutes per day will add up to around 2GB per month.
Of course there are plenty of things you can do to make the most of your mobile data. Switching your Facebook settings to not auto-play videos and making sure you have your smartphone set to connect to your home Wi-Fi when in range are two very simple data saving tips. Downloading movies or videos to your device when you are on your home Wi-Fi means you can watch them later when you are out and about without using your mobile data allowance.
Personally, I pay $19.90 per month for my 2GB plan. I use the phone for email, browsing, GPS navigation and the odd video. I find my 2B per month plan is plenty.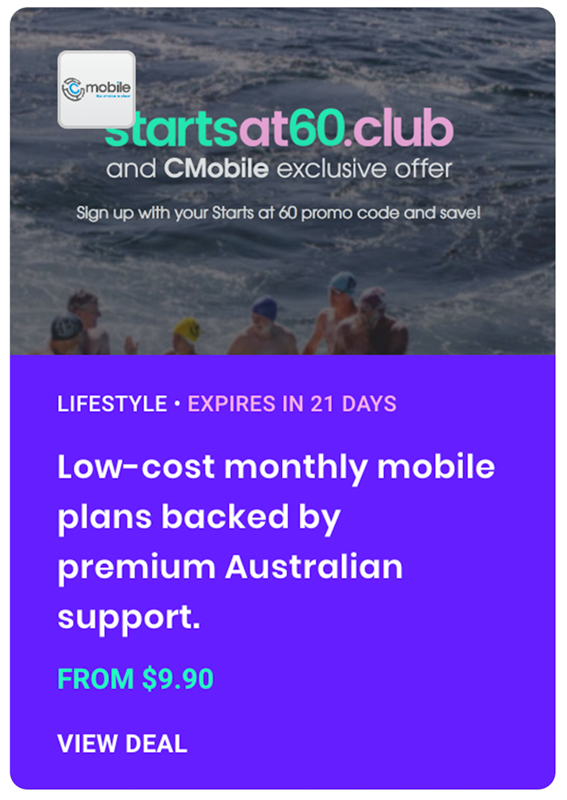 Would you know how much data you need for your phone?
Want to go in the draw to win some great prizes? It's as easy as putting pen to paper, or fingers to keyboard, and sharing your thoughts with other 60-pluses. Sign up as a contributor and submit your stories to Starts at 60 here, and join the Starts at 60 Bloggers Club on Facebook here to talk to other writers in the Starts at 60 community and learn more about how to write for Starts at 60.