When Ian Ball exited his car he was holding two handguns. He charged his way to the back of the limousine. Assuming the man was a disgruntled driver, Inspector Beaton stepped from the limo and went to meet him. Ball shot the officer in the right shoulder.
Ball's target was the princess. Long before Prince William and Catherine or Prince Harry and Meghan, Princess Anne was Britain's 'celebrity royal' of the day. She'd met her husband (a commoner no less!) through their mutual equestrian circles. In addition to being a Captain in the British Army, Mark Phillips was also a gold medal-winning horseman at the '72 Munich Olympic Games.
Ball had rented the vehicle under a false name. He had with him two pairs of handcuffs, Valium and a ransom letter addressed to the Queen. Police later revealed that in the letter Ball had criticised the royal family and demanded they pay him £2 million (to be delivered in £5 sterling notes) if they wanted to see their princess again.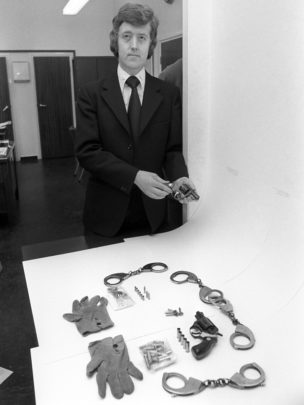 After he was shot, Inspector Beaton tried to shoot Ball, but his wounded shoulder affected his aim. After he'd got the first shot out, his gun jammed.
Having reached the limo, Ball had hold of the car door and was shaking it, demanding Princess Anne come out. Princess Anne and Phillips held the door shut from the inside as best they could. Princess Anne's lady-in-waiting was able to escape out the door on the passenger side and Beaton was able to get himself back into the car.
Ball had now shot into the car. Beaton was able to deflect the bullet using his hand. A third shot at Beaton wounded him so severely that he was forced from the limousine.
The chauffeur, Alexander Callendar (who was also one of the Queen's drivers) tried to confront the gunman and was shot in the chest.
Ball pulled the back door open and grabbed hold of Princess Anne's arm. Her husband held onto her waist. The tussle caused Princess Anne's dress to rip.
Princess Anne, it is quoted, then had a firm conversation with her potential kidnapper. While he begged her to come with him she kept telling him that she would not.
The first police office on the scene was 22-year-old Constable Michael Hills. He'd been patrolling nearby when he heard the struggle. He had no idea what he was about to be confronted with when he arrived. When he approached Ball and attempted to grab him, Ball turned and shot him in the stomach.
A gent by the name of Ronald Russell was on his way home from work when he came across the unfolding scene. He'd seen Ball take down Officer Hills and approached the gunman on foot.
"He needs sorting," Russell remembers thinking at the time. At 6'4″ and a with a background in boxing, Russell had one goal in mind …
John Brian MCConnell was a journalist for the Daily Mail. He instantly recognised the royal insignia and knew something was amiss. He approached Ball and tried to reason with him. Ball shot McConnell.
Ian Ball returned to his struggle with Princess Anne. Distracted, he did not see Ronald Russell approach from behind. Russell punched Ball in the back of the head, which was enough to draw Ball away from Princess Anne, if only momentarily. Russell was able to punch Ball in the face as more police officers arrived on the scene.
Nervous at the presence, Ian Ball made a run for it. He was chased by a temporary detective constable by the name of Peter Edmonds through St James Park. Edmonds was able to throw his coat over the assailant's head and tackle him to the ground, making and arrest.
When Ian Ball faced court he revealed that his crime was motivated by the lack of facilities for treating mental illnesses under the National Health Service. He had a history of mental illness, according to his lawyer.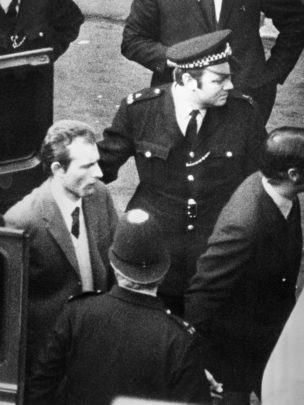 He pleaded guilty to attempted murder and kidnapping. He was sentenced to life in a mental health facility. Almost 10 years later, Ball wrote a letter to Parliament to say that he'd been framed and that the kidnapping was a hoax.
Though there was lots of criticism about the failed protection of a member of the royal family and suggestions that such protections be increased, Buckingham Palace released a statement shortly after the attack to say the royal family "had no intention of living in bullet-proof cages". In fact, Princess Anne and Captain Phillips returned to their routine and their home at Sandhurst the day after the attack.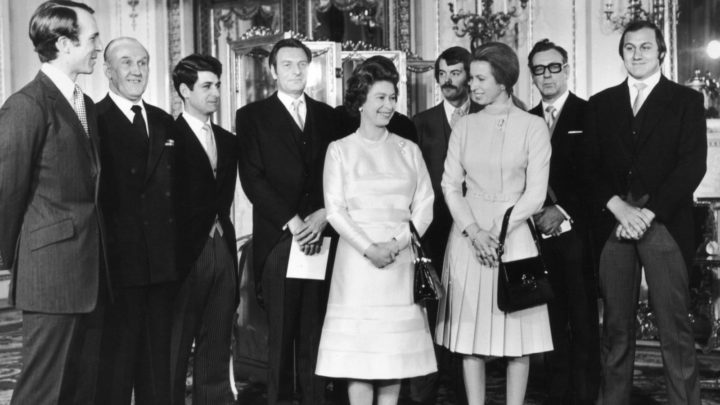 On March 4, Ronald Russell made the heart-breaking decision to sell his George Medal for bravery, something he vowed never to do. The medal fetched £50,000 at auction.