Tiffany was flooded with messages from hundreds of well wishers who commented on the sweet post, which also featured several images of the actor in hospital during his final days. One person wrote: "God Rest His Soul. Thanks for sharing and caring so sweetly for your daddy in his last days."
Another commented: "This is a SAD day. Bill has been in my daily prayers for weeks. At this point, my prayers were for him to pass peacefully and leave his pain behind … I will never forget my friend Bill. My heart goes out to you in this time of sorrow."
While another said: "Been there ,it's never easy , I hope YnR [Young and Restless] would do something in memory of him, a talented actor, I'm so sorry to hear of this Tiffany."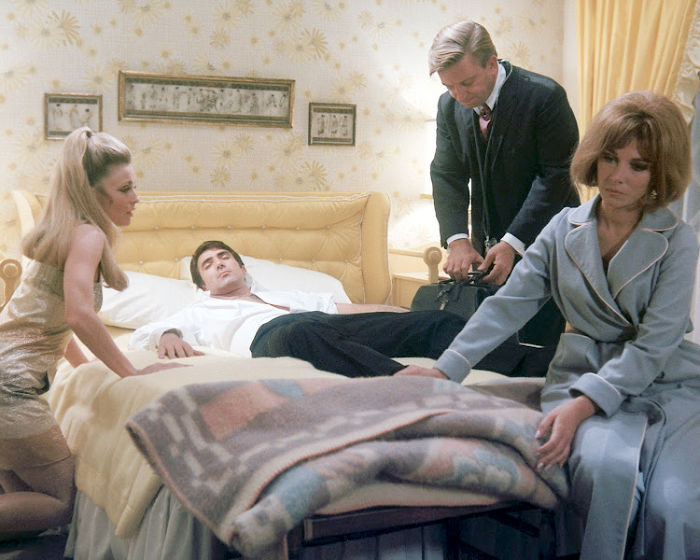 Wintersole landed his first TV role back in 1964 when he played Professor Andrew Whitsett in The Outer Limits. He then went on to star in many other television series, including Quincy M.E, Peyton Place, The Partridge Family and The Waltons. He also played Tom Henderson in Little House on the Prairie, and will be recognised by Trekkies as Abrom.
He also starred alongside Sharon Tate, Barbara Parkins and Patty Duke in 1967 movie Valley of the Dolls.
But Wintersole will be best remembered for his recurring role as Mitchell Sherman on The Young and The Restless, having starred in the soap for an incredible 25 years between 1986 and 2011. According to his IMDB page, he appeared in more than 50 episodes of the beloved drama, which is still running today.
Tributes flooded in for the Ohio-born star on social media, with colleagues and fans alike sharing memories of Wintersole upon hearing the sad news of his death. The official The Young and the Restless Twitter account shared a tribute, writing: "Our deepest sympathies to the family and friends of William Wintersole who graced #YR with his talents as Mitchell Sherman for over 20 years."
While one fan wrote: "#RIPWilliamWintersole who played Katherine Chancellor's longtime lawyer and friend Mitchell Sherman on #YR. Condolences to his family and friends." Another commented: "Remember him well as MITCHELL Sherman. His interactions with Katherine chancellor was always a delight to watch. My thoughts and prayers are with his family."