The release of the images comes one day after William's family posted a message online, thanking police and the public for their ongoing support in trying to solve the case. In a post shared on Facebook, they described it as "unimaginable heartbreak" and "unending sadness" and they continue to search for answers as to what happened to the little boy.
"Tomorrow marks five tragic years since William disappeared – five long years of unimaginable heartbreak and fear," it began. "Five years of unending sadness and tears. Five years without answers, of not knowing where William is or what has happened to him. And although we'll mark five five dark years of deep sadness and pain, we'll also mark five years of hope that William will be found.
"We'll mark five years of endless love for him from across Australia and around the world. Five years of the media continuing to remind the world that William is missing. Five years of determination and commitment by NSW Police Force to find William and five years of support from Crime Stoppers NSW who continue to wait for the call we hope will one day come."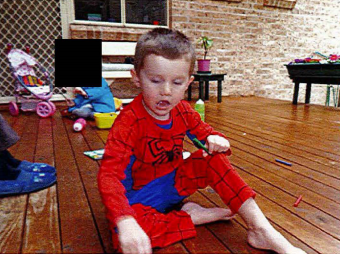 The family continued by explaining that although it is a terrible situation, they are grateful for everyone's assistance to date, including others who have lost their children. "While tomorrow marks five years of sadness, it also marks five years of love and support from so many including the Daniel Morcombe Foundation who've joined us in our promise to never give up on William in the hope that we will find him and bring him home," the post read.
"It is this love and support from so many that keeps hope alive. Our heartfelt thanks to you all." They added: "If you are the someone who knows something, please call Crime Stoppers NOW on 1800 333 000 and help bring William home."
Meanwhile, as the family continue their battle to find William, a major development in the inquest into his disappearance just weeks ago saw a neighbour recall seeing a boy wearing a Spider-Man suit being driven away at speed by a woman on the day the youngster vanished. According to multiple reports, a man who lived just streets away revealed in an inquest that he's "100 per cent" sure he saw a young boy in a suit matching the same description on the same day – claiming he was in the back of a car that was being driven erratically by a woman in her late 20s or early 30s. The man, named as Ronald Chapman, 80, did not give the statement to police until weeks later.
Chapman reportedly told the inquest late last month that he heard a loud noise and assumed it was a delivery arriving at his door. However, when he went outside he saw a car travelling south from Benaroon Drive – where Tyrrell was staying – at 10.45am on September 12. He claimed he saw a boy in the backseat of the "old box type 4WD", wearing the superhero suit.
"It was coming from Batar Creek Road … heading east," Chapman said, according to 7 News. "The car was being driven around the corner at a speed. I heard gravel … she was almost in the drain ….. that's what made me look up."
"She had taken the corner too fast and that's what almost put her into the drain," he added. He went on to describe the woman as having a fair complexion, with her hair tied up in a bun on top of her head. He claimed she was wearing a white short-sleeved blouse at the time.
Describing the boy he saw, Chapman claimed he was standing and had his hands up to the window but was unrestrained and wasn't crying. Chapman reportedly also alleged that a second car, a blue sedan, was following at speed behind the car too.
"I did utter a profanity under my breath about the woman being stupid and not having the kid restrained," he added, according to Nine News. "She was driving with speed, I couldn't estimate how fast, and almost lost control as she came around the corner at a wide angle."
When quizzed over why he didn't come forward sooner, Chapman reportedly told the inquest he was worried he may not be right about what he saw. While he previously speculated that he may have dreamt what he saw, he told the inquest this week: "I definitely saw William. I'm 100 per cent sure it was William."