Princess Beatrice confirmed her engagement just weeks ago, revealing she will marry next year but keeping details of the exact date and location under wraps. And it came as her sister Eugenie prepares to celebrate her first anniversary with Jack.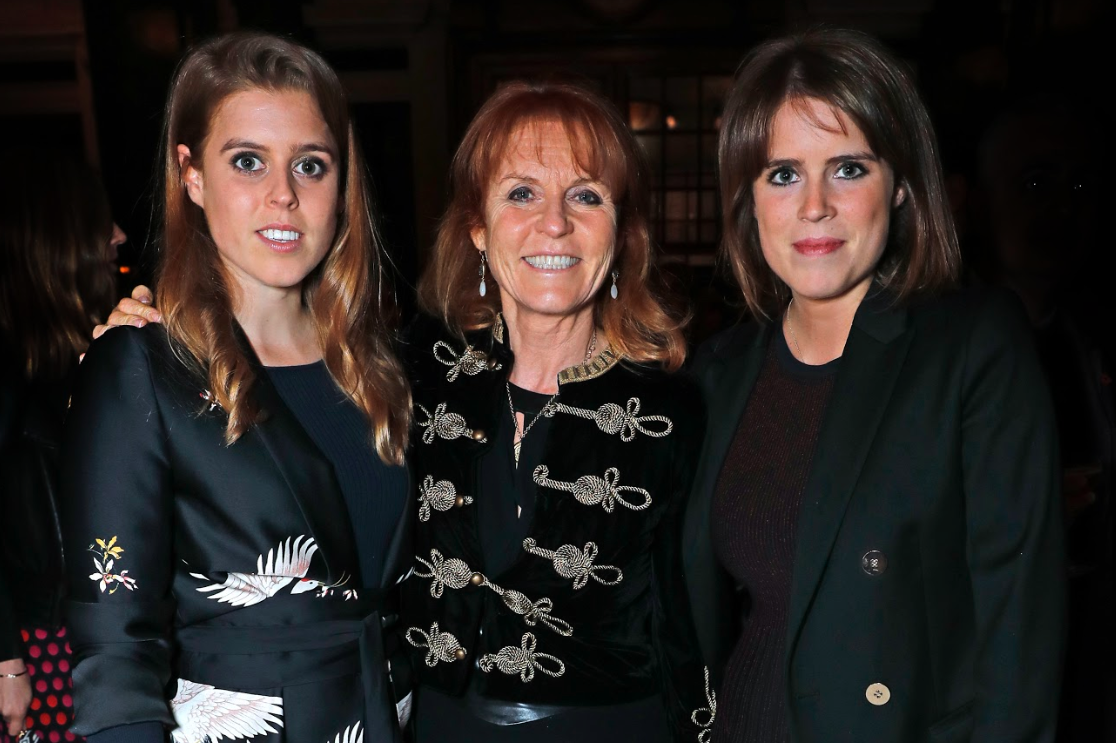 "For mums out there, oh my gosh, you know what, I never understood what it is to have tears of joy because I've looked at mothers at weddings and I'm going, 'Oh yeah, yeah, yeah it's good news'," Fergie told the news agency. "No, no, you really feel it because they're your babies."
The duchess was one of the first to congratulate Beatrice on her engagement at the end of last month, sharing a series of stunning photos of her cuddling Edo as she showed off her huge diamond ring. She wrote alongside them: "I know what a mother feels so I have tears of joy.
"I am so proud of this sensational news. Andrew and I are just the luckiest people ever to have two great sons in law. @princesseugenie took the colour photographs as my girls are so close. Beatrice and Edo wanted her to capture this special moment."
And she's set to make history at the wedding. Thanks to a little-known new rule, Fergie will be the first mother of the bride in history to be listed in church records at a royal wedding. While previously it would just have been her ex-husband Prince Andrew, her name will now join his on record.
A new law was passed in Britain earlier this year allowing couples to include their mothers' names on their marriage certificates – when previously it was just the father's name and occupation written down. That was a custom that had remained unchanged since 1837.
The Duke and Duchess of York's eldest daughter announced her engagement after the groom-to-be popped the question on a recent holiday to Italy. A joint statement between the duchess and her ex-husband Prince Andrew was also released via the royal family, stating: "The Duke and Duchess of York are delighted to announce the engagement of Princess Beatrice to Mr Edoardo Mapelli Mozzi. Her Royal Highness and Mr Mapelli Mozzi became engaged in Italy earlier this month. The wedding will take place in 2020."
Beatrice and her future husband added: "We are extremely happy to be able to share the news of our recent engagement. We are both so excited to be embarking on this life adventure together and can't wait to be married."
Eugenie also congratulated the pair, writing on Instagram: "Beabea – wow! I'm so happy for you my dearest big sissy and dear Edo. It's been a long time coming and you two are meant to be. [photo] by me!!"