"Rugby League World Cup 2021 is keen to ensure a real social impact from the three tournaments, focusing on communities across some of the most deprived areas in England."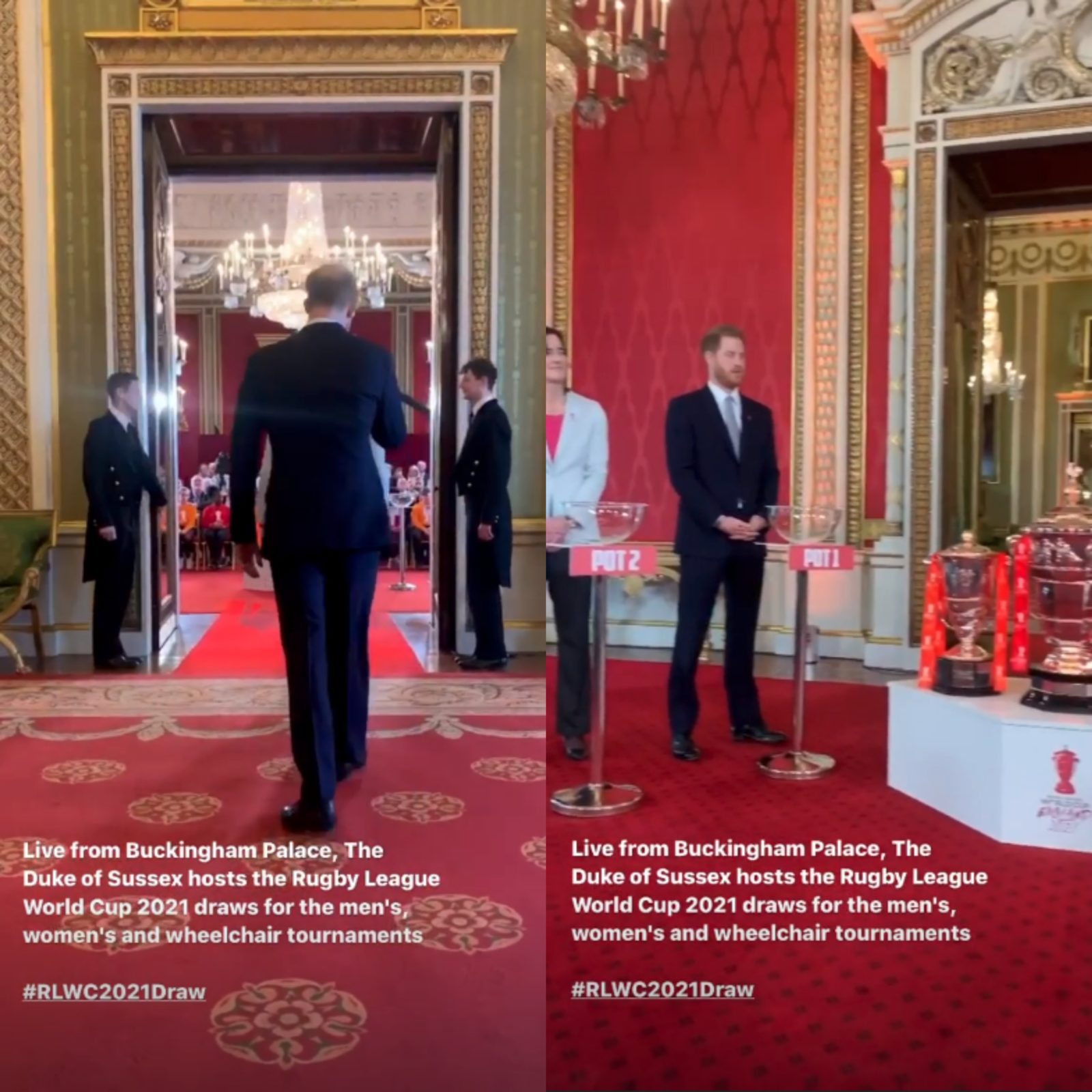 However speculation is now rife that Harry may have wrapped up his duties as a working royal, after several short video clips were posted on the Sussex Royal Instagram page accompanied by a song with rather suggestive lyrics.
The footage – which showed a cheerful Harry taking part in the launch of the 2021 Rugby League World Cup – was set to the tune of The Stone Roses' track 'This Is The One', which features the line: "I'd like to leave the country."
However according to palace representatives, the duke had no say in the choice of music and the song was selected by the event organisers, reports the Daily Mail.
Earlier this week, the father-of-one was summoned to Sandringham by the Queen where he took part in discussions with his grandmother, father and brother about his and Meghan's desire to establish a different life for themselves. Following the summit, Her Majesty released a rare personal statement, in which she expressed her support for Harry and Meghan's wishes, despite admitting that she'd "have preferred them to remain full-time working Members of the Royal Family".
Meghan did not attend the meeting as she had already returned to Canada to be reunited with young Archie, who had remained in the country under the care of a nanny and one of Meghan's closest friends Jessica Mulroney.
Since arriving back in Canada, Meghan has wasted no time in getting to know her new community and the duchess has already been pictured visiting a number of charitable organisations in Vancouver, including a women's shelter and an advocacy group that supports girls and young women.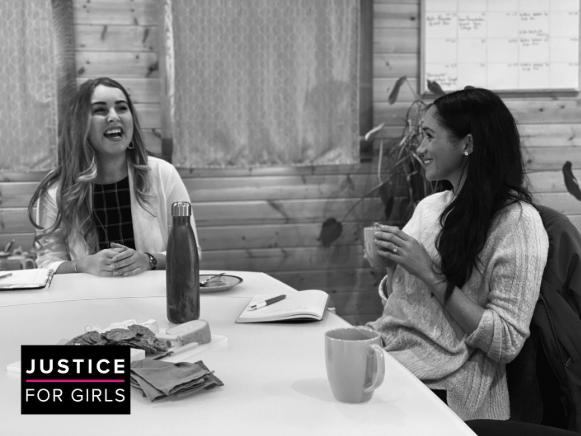 Meghan looked relaxed on Tuesday as she visited a charity which supports young women, dressed far more casually than would be expected on official royal engagements in a chunky knit sweater, black jeans and a pair of warm knee-length brown boots.
The organisation, based inVancouver, shared the images of Meghan on their Twitter account on Wednesday, and said: "Yesterday, The Duchess of Sussex, Meghan Markle visited to discuss climate justice for girls and the rights of Indigenous peoples. Was great to talk about the importance of a holistic approach to social justice, and the power of young women's leadership. #DuchessOfSussex"
She also visited the Downtown Eastside Women's Center on Tuesday, with the women's shelter sharing a photo on their Facebook page of Meghan alongside a group of women. The caption read: "Look who we had tea with today! The Duchess of Sussex, Meghan Markle, visited us today to discuss issues affecting women in the community."