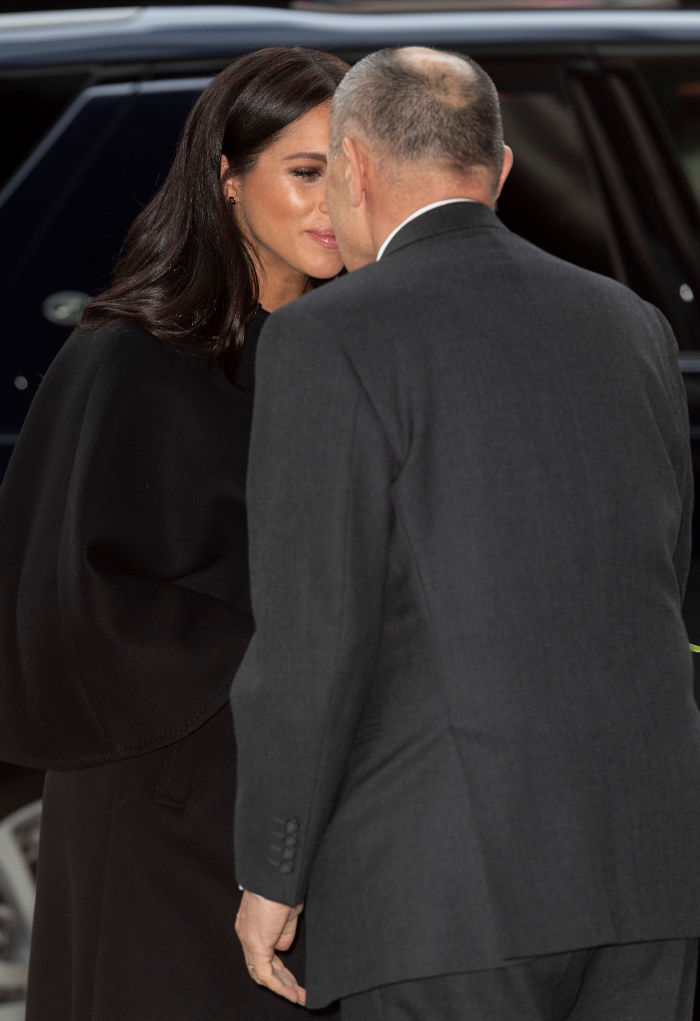 Meghan looked sombre in a chic black coat and heels for the occasion as she cradled her bump, with just one month to go before the royal pair are expected to welcome their first child together. In a further nod to the mourning nation, Meghan wore a pair of feather design earrings for the outing, which were gifted to her by NZ Prime Minister Jacinda Ardern.
Meghan and Harry are the last members of the British royal family to have visited New Zealand, following their 16-day overseas tour in October last year, during which they also travelled to Australia, Fiji and Tonga and completed a total of 76 royal engagements.
Fifty people were killed in Friday's terror attack in Christchurch when Brenton Tarrant allegedly opened fire on worshippers at two mosques.
The city in the country's south island was targeted in what has been described as a designated terrorist attack when, at about 1.40pm (local time), a gunman entered the Al Noor Mosque in central Christchurch and opened fire, before driving about 5 kilometres across town and attacking the Linwood mosque.
A bomb was also found in a car on Strickland Street about 4 kilometres from the Al Noor Mosque.
Australian Tarrant has since been charged with murder and his cousin Donna Cox spoke out in an emotional interview on Channel 7's Sunday Night show, revealing the huge impact his alleged crimes will have on his parents, who live in Grafton, NSW.
"Just what he's putting his family through. That he is from… a very respected family, his mum, his dad, were pretty high in the community here," she said on the show.
Have you been following this story? Do you think this is a nice gesture from the Duke and Duchess of Sussex?