However, it's reported that the three will travel together for parts of the tour including a visit to Malawi where they plan to work on expanding the programs provided by the duke's charity Sentebale.
The charity was first created by the prince in 2016 with an aim to support the mental health and wellbeing of young people affected by HIV in Lesotho and Botswana.
Harry has previously spoken out about his late mother's work overseas and how, while some didn't agree with her actions, Diana simply wanted to help the people of Africa.
Speaking on International Mine Awareness Day in 2017, The Mirror reports he said: "Some believed she had stepped over the line into the arena of political campaigning – but for her this wasn't about politics; it was about people.
"She knew she had a big spotlight to shine and she used it to bring attention on the people that others had forgotten, ignored or were too afraid to support."
The upcoming trip won't be the first time the couple have travelled to Africa together, with them spending time in Botswana in August 2017, just three months before their engagement was announced by Buckingham Palace.
Earlier this year the pair shared some never-before-seen snaps from the special trip on their Instagram account showcasing their time together in the African country.
The young royals also revealed previously unknown details of their trip and the conservation work they undertook in a lengthy caption, which was shared alongside the series of photographs.
"As president of @africanparksnetwork, the Duke of Sussex continues to advocate for the communities and wildlife that coexist in some of the most vulnerable environments around the world," the post read.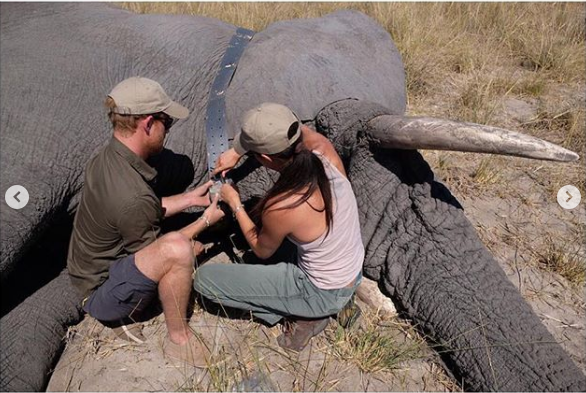 Read more: Harry and Meghan release series of unseen snaps from romantic African getaway
"Be it human wildlife conflict or natural disasters, these communities (park rangers, school children, families) are on the frontline of conservation and we must do more to help them as we also work to safeguard the animals and landscapes that are in critical danger."
Do you remember when Princess Diana visited the minefield? What do you think of the work Prince Harry and Meghan do to help others?