https://twitter.com/harrymeetsmegs/status/1116014888059535360
To which Oprah replied: "She actually does not read anything. Which I find… I think that's remarkable."
Oprah was pictured among the guests at Meghan and Harry's wedding in May last year and has since taken several opportunities to defend and praise the couple in the spotlight.
And it came hours after the Sussex Royal Instagram page announced that she was partnering with Prince Harry on a mental health series, launching on Apple in 2020.
The post explained that they would be partners, co-creators and executive producers and added: "The pair have been developing the series for several months and are looking forward to sharing such an important project on this global platform."
The series aims to inspire viewers to speak openly about mental illness and mental wellness, building on Harry's ongoing support and work for mental health in the past.
Sharing his own thoughts in the post directly, Prince Harry explained: "I truly believe that good mental health – mental fitness – is the key to powerful leadership, productive communities and a purpose-driven self. It is a huge responsibility to get this right as we bring you the facts, the science and the awareness of a subject that is so relevant during these times.
"Our hope is that this series will be positive, enlightening and inclusive – sharing global stories of unparalleled human spirit fighting back from the darkest places, and the opportunity for us to understand ourselves and those around us better. I am incredibly proud to be working alongside Oprah on this vital series."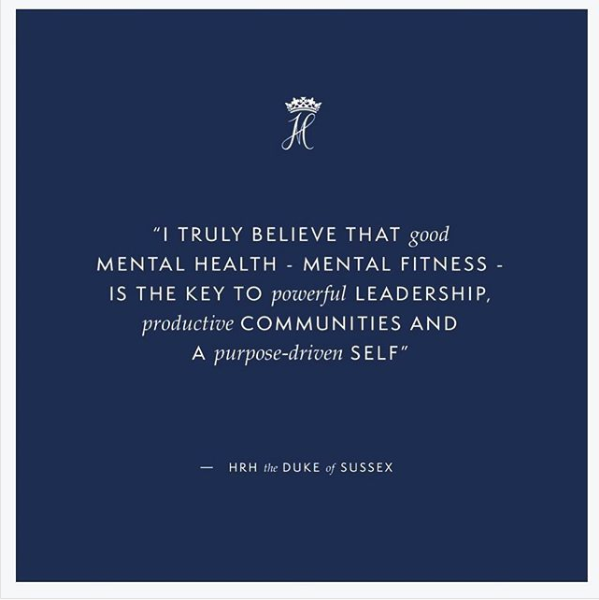 Read more: 'Regal' Oprah Winfrey transforms in stunning Vogue cover shoot
Oprah echoed his thoughts on the TV program, and explained that he had battled his own issues in the past following the tragic death of his mother Princess Diana.
"He's spoken about his own issues, what he went through after his mother died, and how being able to talk about it has benefitted him. It's a passion of his," she said, before adding that she told Harry about her plans then to "erase the stigma" around mental illness with the Apple series.
What do you think of Prince Harry's partnership with Oprah Winfrey on a new series on mental health? Is it a positive step to help people to open up? Have you suffered with mental illness?